Fri, 17 August 2007
Just got this press release through the wire:

----------

Los Angeles CA (Billboard Publicity Wire) August 17, 2007 -- On October 2, critically acclaimed singer-songwriter Wisely is set to release an all-new CD entitled Wisely on Oglio Records, a Fontana/Universal distributed label. The new album is self-titled, because, as the artist relates, "I feel like this is the first record I should have ever made. I finally captured what I hear in my head when I write."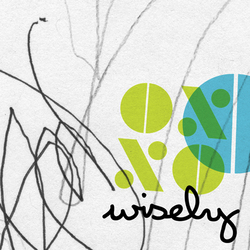 Wisely's music features a lush and heartfelt sound described as 'evocative pop'. For this, his 3rd album as Wisely, the artist teamed with co-producer/drummer Petur Smith (The Januaries, Jason Falkner), and calls upon contributions from Rusty Anderson (Paul McCartney), Joshua Grange (Dwight Yoakam), Rick Boston (Low Pop Suicide), Kalle Gustafsson Jerneholm (The Soundtrack Of Our Lives), and Ludwig Boss (Boss, Ray Wonder). The album was recorded in the legendary singer songwriter refuge of Laurel Canyon (Los Angeles) as well as in Gothenburg and Malmo (Sweden).
Jenna Fischer, from NBC television's "The Office", is a huge Wisely fan (they became close while Wisely was scoring Jenna's self-directed/written film Lollilove). Jenna stars in the video for the album's first single "Through Any Window", directed by John Cabrera (Brian Fuller on Gilmore Girls).

----------


Click on the big play button below to watch the video.
Category:
general
-- posted at: 9:24pm EST
Comments[2]
---
Adding comments is not available at this time.