Fri, 31 August 2007
Nearly everyone and their mothers are reporting this breaking story, so why not jump on the bandwagon?
NBC Universal, fresh from announcing their new "hulu.com" on-demand download service, has so far refused to renew its contract with Apple's iTunes store to sell episodes of THE OFFICE, SCRUBS, HEROES, and all other NBCU owned properties. The current contract is set to expire in December.
Some of you may remember the ruckus Universal's music arm caused a few months ago when they refused to renew music rights with Apple as well. Seems like the big-wigs over at NBCU want to be able to charge and force bundle whatever they want, and don't like the flat $0.99/1.99/9.99 structure Apple has sworn (and profited) by. NBCU properties currently account for 40% of all videos sold on iTunes, and I suppose they feel they deserve a bigger cut of the action.
The New York Times is reporting that Universal's argument is that "NBCU wants to sell a package, say an episode of "The Office? with the movie "The 40- Year-Old Virgin,? because they both star the comedian Steve Carell." Apple, obviously, doesn't want to do that since they feel complicated pricing turns customers off. NBCU also claims that piracy concerns have something to do with this, although why you'd DENY people a chance to buy a show legally is beyond me. All this does is drive more people towards Bittorent.
Editor Jeremy Horowitz of Apple fan-site iLounge.com has posted an editorial on the decision which echoes some of my same points:
"Hi, NBC. It's me, Jeremy. You probably don't know me, but I'm one of your customers. That's right, "customers.? Two years ago, that word wouldn't have made any sense to either of us. The idea of paying money for your TV shows was next to ridiculous to me back then. Even today, I think it's on the fine edge of foolish, and all it would take is one really dumb move by your company and I'd stop paying to watch your shows.
Today, you did something that comes as close to "really dumb? as you'll need to get to lose my business entirely. You announced that you're considering pulling your videos out of the iTunes Store come December over piracy and pricing concerns. The New York Times also reported that you're holding back on selling movies through iTunes because you're worried about piracy.
[...]What you should have learned from the iTunes experiment is simple: Apple is helping you make money, and build fan bases. Shows like The Office that were going nowhere suddenly developed religious fans and—in my case—customers. I missed the first and half of the second seasons of The Office because nothing you did to promote the show worked properly. Then, one day while I was on vacation, a friend recommended the show. So I downloaded an episode from iTunes. Then I downloaded the entire series. I let my now-wife watch, then she and I both got our fathers (and other family members) hooked, and so on. The same thing happened with Battlestar Galactica, and this week, I bought the entire first season of Heroes. It's purely coincidence, I think, that The New York Times reported this morning that those are your three most popular shows on iTunes.
Without iTunes, this would never have happened. I want to underscore the word "never.?
To read more of Jeremy's editorial, go HERE.
So what do you guys think? Did you learn to love THE OFFICE through iTunes downloads? Do you care about this move? Many people believe iTunes sales are what kept THE OFFICE viable to NBC in the first place, so is it "fair"? Or just business as usual?
EDIT:
Apple responded to this whole thing, giving some insight into NBCU's demands for pricing--
Apple (R) today announced that it will not be selling NBC television shows for the upcoming television season on its online iTunes(R) Store (
http://www.itunes.com
). The move follows NBC's decision to not renew its agreement with iTunes after Apple declined to pay more than double the wholesale price for each NBC TV episode, which would have resulted in the retail price to consumers increasing to $4.99 per episode from the current $1.99. ABC, CBS, FOX and The CW, along with more than 50 cable networks, are signed up to sell TV shows from their upcoming season on iTunes at $1.99 per episode.
"We are disappointed to see NBC leave iTunes because we would not agree to their dramatic price increase," said Eddy Cue, Apple's vice president of iTunes. "We hope they will change their minds and offer their TV shows to the tens of millions of iTunes customers."


Apple's agreement with NBC ends in December. Since NBC would withdraw their shows in the middle of the television season, Apple has decided to not offer NBC TV shows for the upcoming television season beginning in September. NBC supplied iTunes with three of its 10 best selling TV shows last season, accounting for 30 percent of iTunes TV show sales.
$4.99 per episode? Seriously NBC?
Category:
general
-- posted at: 6:24pm EDT
Comments[9]
---
Wed, 29 August 2007
For those of you who actually pay attention to the TWSS news segments, you may remember Ian and I talking about how Fox and NBC were teaming up to create a YouTube-like video streaming service that would both allow on-demand streaming of popular shows as well as allow other services access to distribute the videos themselves. Well, let's let the good people at
Adweek.com
explain how this thing workds:
"
When it does launch, the site will allow fans to stream episodes of NBC series such as The Office and Friday Night Lights, along with the soon-to-launch remake of The Bionic Woman. Meanwhile, Fox is planning to offer on-demand episodes of staples like The Simpsons and Mad TV as well as premiering shows such as the New Orleans-set cop drama K-Ville. In addition to Hulu.com, the sweeping venture will see these series distributed across the biggest sites on the Web, including AOL, MSN, MySpace and Yahoo!."
Well, low and behold, the thing is finally almost ready to launch sometime in October. The name of the new site? HULU.com. Yep. Hulu.
Why Hulu, for the love of god? To quote the CEO of the new venture:
"Objectively, Hulu is short, easy to spell, easy to pronounce and rhymes with itself," he wrote. "Subjectively, Hulu strikes us as an inherently fun name, one that captures the spirit of the service we're building. Our hope is that Hulu will embody our (admittedly ambitious) never-ending mission, which is to help you find and enjoy the world's premiere content when, where and how you want it."
Ooooooh-kay.
In any event, if you'd like to try and beta-test the new website, head on over to
hulu.com
and leave your e-mail address. You just might get lucky.
Category:
general
-- posted at: 11:57pm EDT
Comments[3]
---
Wed, 29 August 2007
Just a quick note-- Angela Kinsey recently participated in a moderated discussion about the secrets of improvisational comedy at I. O. West's monthly "Inside the Improvisors Studio" show. Backstage.com summarized the talk for our reading pleasure.
"Kinsey said the seeds of her career were sewn at an early age. "I went to a very progressive [elementary] school in Indonesia," she recalled. "My English teacher had us do improv exercises as a way to brainstorm, and then I had this great theatre teacher, Dr. Allen, and he used improv. And so I just kept looking for that kind of thing."
She continued her acting training at HB Studio in New York. "They were doing a lot of classical pieces, and I would bring in pieces I wrote and it would be like, 'Hey, I wrote this thing. It's called "Plant Lady." She talks to her plants,' " she said with a laugh. Kinsey later moved to Los Angeles to study improv at the Groundlings and I.O. West. "It just seemed like where I was studying in New York was much more classical, which was great, but I wanted to experiment."
To read the rest of the article, go
HERE
.
Category:
general
-- posted at: 11:43pm EDT
Comments[0]
---
Wed, 29 August 2007
Not sure what I think about this promo clip... it's about 3 minutes long, and features all of our favorite "Officians" dishing on what they did over the Summer. The problem? This little clip actually covers a lot of material I assumed would be dealt with in the ACTUAL episodes. And Ryan's posture? Come on, man... you've only been gone four months (at most). What's with the big act?



Well? What'd you guys think?

Category:
general
-- posted at: 9:43pm EDT
Comments[10]
---
Wed, 29 August 2007
As most of you may already know, the reruns of THE OFFICE will begin airing on cable channel TBS on Tuesday September 11th at 10pm/9pm Central. The episodes will continue to air on subsequent Tuesdays.
TBS's official THE OFFICE page can be found
HERE
.
Do I need to remind anyone that the season 3 DVD set hits stores on September 4th? I didn't think so.
What you might NOT know is this-- Best Buy is offering a special exclusive set for season 3, called the "Welcome Aboard Kit." Included in this special pack is the DVD set, a Dundie Award, a Dwight Schrute Mini- Bobblehead and a Welcome Aboard letter packed in an "Office" storage box. The price for all of this extra swag? $42.99.
The regular old vanilla set will run $32.99. If you're interested in the special set, prepare to get their early-- supplies will be limited.
Category:
general
-- posted at: 8:29pm EDT
Comments[3]
---
Wed, 29 August 2007
The official convention page finally posted some information today:
---
Memo
To:
All Employees
From:
Dunder-Mifflin Corporate Party Planning Committee
Date:
August 29, 2007
Re:
The Office Convention
Just a reminder that the October 26-28 company gathering is rapidly approaching. We're in talks with employees from all of our regional branches and everyone is very excited, especially the Scranton branch, who will be hosting the convention. At this time, we don't have a full list of who may be attending since it's right in the middle of Dunder-Mifflin's fall busy season, but we expect a lot of participation from our favorite employees.
We are, however, happy to announce many of the activities that we've already scheduled, and we are doing our best to encourage as large an attendance as possible. Here's a sampling of some of the planned activities:
Office Convention kick-off at the Radisson (5 p.m. Friday, October 26)
Street Festival (Saturday, October 27)
Office Olympics (Saturday, October 27)
Favorite character Halloween party (evening of Saturday, October 27)
Closing ceremonies and Dundee award presentations (Sunday, October 28)
Wardrobe display featuring a sampling of outfits worn by the cast
Screenings of episodes all weekend long at local theaters
Downtown guided trolley tours of 'familiar' Scranton sights
NBC Store locations, including very special surprises
Come join us in Scranton October 26th through 28th for a weekend you'll never forget (unless something out of our control happens).
Sincerely,
The Dunder-Mifflin Corporate Party Planning Committee
---
With no announced guest appearances, I don't think this is enough to get me to Scranton. Still, at least they finally announced SOMEthing. Anyone here still planning to attend?
Category:
general
-- posted at: 8:26pm EDT
Comments[3]
---
Fri, 17 August 2007
Just got this press release through the wire:

----------

Los Angeles CA (Billboard Publicity Wire) August 17, 2007 -- On October 2, critically acclaimed singer-songwriter Wisely is set to release an all-new CD entitled Wisely on Oglio Records, a Fontana/Universal distributed label. The new album is self-titled, because, as the artist relates, "I feel like this is the first record I should have ever made. I finally captured what I hear in my head when I write."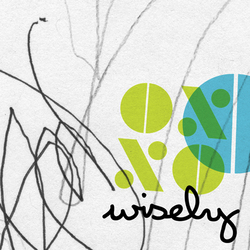 Wisely's music features a lush and heartfelt sound described as 'evocative pop'. For this, his 3rd album as Wisely, the artist teamed with co-producer/drummer Petur Smith (The Januaries, Jason Falkner), and calls upon contributions from Rusty Anderson (Paul McCartney), Joshua Grange (Dwight Yoakam), Rick Boston (Low Pop Suicide), Kalle Gustafsson Jerneholm (The Soundtrack Of Our Lives), and Ludwig Boss (Boss, Ray Wonder). The album was recorded in the legendary singer songwriter refuge of Laurel Canyon (Los Angeles) as well as in Gothenburg and Malmo (Sweden).
Jenna Fischer, from NBC television's "The Office", is a huge Wisely fan (they became close while Wisely was scoring Jenna's self-directed/written film Lollilove). Jenna stars in the video for the album's first single "Through Any Window", directed by John Cabrera (Brian Fuller on Gilmore Girls).

----------


Click on the big play button below to watch the video.
Category:
general
-- posted at: 9:24pm EDT
Comments[2]
---
Thu, 16 August 2007
Kevin pointed out to me that the first trailer for Jenna Fischer's next big film "Walk Hard" has been posted. Co-starring John C. Reilley, WH is a spoof of a musical bio-pic, following the rise (and one presumes, the FALL) of a Johnny Cash analog over the course of his tumultuous career.
Head on over to
Kevin's Frat Pack Tribue site
for more stills and a higher quality trailer download.
There's some good laughs in the trailer, although it also seems pretty broad in places (flipping the car, for example). Still, doesn't Jenna have the purtiest voice you've ever heard? I wish she'd blow ME.... kisses.
Category:
general
-- posted at: 1:38pm EDT
Comments[6]
---
Mon, 13 August 2007
After a couple of OFFICE cast related flops this Summer, I'm still holding out hope for Steve Carell's slightly more subdued turn in "Dan In Real Life." The first full length trailer dropped this week, and it looks like it could go either way. What do you guys think? Hidden gem, or another dud?

Category:
general
-- posted at: 12:27am EDT
Comments[9]
---
Fri, 3 August 2007
PEOPLE magazine published a small update about Jenna Fischer and her continuing recovery from the fall that broke her back last May. How's she doing?
"I'm still sore," Fischer, 33, told PEOPLE at Thursday's Universal Media Studios Emmy party in Malibu. "I have good days and so-so days. I'm definitely able to work."
In
The Office
, Fischer usually sits behind a computer. She adds, "They got a variety of chairs for me. I had to sit in, I think, six different chairs, and got to pick my favorite one."
Fischer, who
hurt her back
after falling at an NBC party in mid-May, explains, "Truthfully, I'm not in a lot of pain anymore. It's more some discomfort. I don't have a headache, but I would say it's comparable to having a low-grade headache."
(Photo by: Frazer Harrison / Getty)
To read the rest of the article, follow the link.
Category:
general
-- posted at: 11:12pm EDT
Comments[2]
---
Fri, 3 August 2007
As a high school English teacher, I am always amazed at how few students I deal with on a day-by-day basis that actually READ outside of school. Maybe that's why this press release caught my eye.
FIRST BOOK
, a literacy organization that provides books to kids in need, recently had an online poll to determine which book or series got adults "hooked" on reading. The most popular result? NANCY DREW. I was more of a Hardy Boys man myself, but Carolyn Keene (a pseudonym for several authors over the years) certain deserves props for introducing generations to the wonderful world of reading. (I wonder how many people read the controversial
Clue In The Clock
? Tsk tsk tsk...
so many swears
...)
To quote from the press release, "research shows that
the single strongest indicator of a child's future reading ability is the number of age-appropriate books in the home
. Yet access to books is almost non-existent for children living in poverty. A recent study found that in middle-income families there is an average of 13 books for every child, compared to just 1 book for every 300 children in low- income neighborhoods. First Book addresses this crisis at its root by providing new books directly to children in need through community- based programs already serving their families." Towards these ends, the program gave away 50,000 new books to the state of Oklahoma (winner of an online vote).
OK, that's all well and good, but what does this have to do with THE OFFICE? The FIRST BOOK site interviewed a handful of celebrities and asked them what was the first book that "hooked" them. One of the celebs? Our very own John Krasinski.
Says John: "There were so many great books I read growing up. I was always a HUGE fan of all things Roald Dahl. Every book from James and the Giant Peach to The BFG to The Witches, nobody wrote more imaginative stories for kids. These worlds he created had the nonsensical appeal of Dr. Seuss, while at the same time, the characters were all written with wonderful complexities and enormous heart. It was a feast for any imagination! And with so many great books, short stories and poems to choose from, you could go on an adventure any day of the week!"
As for me, I remember reading the NARNIA and the OZ books when I was in first or second grade... I dug Encyclopedia Brown, Dr. Seuss, Shel Silverstein, and lots of other great stuff. The lesson here? If there's a kid in your life, do them a favor and buy them a book! They just might grow up to be OFFICE fans.
Category:
general
-- posted at: 7:01pm EDT
Comments[12]
---
Tue, 31 July 2007
I've said before on the podcast that the 60s spy-spoof "Get Smart" was one of my all-time favorite comedies. Will Steve Carell and company manage to do the original show the justice it deserves? Only time will tell, I guess, but in the mean time, check out the first teaser trailer for the new film adaptation.

Category:
general
-- posted at: 11:04pm EDT
Comments[13]
---