Wed, 26 December 2007
Just FYI: CBS will be airing the 2007 KENNEDY CENTER HONORS tonight at 9 pm Eastern/ 8 pm Central.

The honors are essentially a "lifetime achievement awards" for people in the arts. This year will see the induction of musician Leon Fleisher, comedian Steve Martin, filmmaker Martin Scorsese, and musicians Diana Ross and Brian Wilson.

Steve Carell will be doing the introductory speech for fellow comedian Martin.

EDIT:

The video...





Category:
general
-- posted at: 2:41pm EDT
Comments[7]
---
Sun, 23 December 2007
A goofy video entitled "Backlash" popped up this week which features our man Darryl Philbin, the "Mac" guy (Justin Long), the fat kid from SUPERBAD (Jonah Hill), and the hen-pecked husband from KNOCKED UP (Paul Rudd) sitting around playing some ROCK BAND and chatting about Judd Apatow's latest film (and
complete box office bomb
) WALK HARD.
Let's just say that Craig isn't "that lovable guy from THE OFFICE" in this clip.
Just FYI: the video gets a little "blue." Definitely not safe for work (or around young, impressionable ears).
Category:
general
-- posted at: 10:53pm EDT
Comments[6]
---
Sun, 23 December 2007
Category:
general
-- posted at: 6:36pm EDT
Comments[4]
---
Sat, 22 December 2007
The Hollywood Reporter/Reuters is reporting that SCRUBS star Zach Braff is hoping to direct and executive produce a new drama pilot at Fox.

Titled "Saint of Circumstance," the pilot follows the story of an office drone (THE OFFICE's David "Roy" Denman) who quits his dead-end job to become a night shift paramedic.

The pilot will be put into production when (if?) the writers' strike is resolved.

Category:
general
-- posted at: 5:28pm EDT
Comments[1]
---
Sat, 22 December 2007
The strike is definitely taking its toll... not only has our favorite show been shut down for weeks, but too much free time has apparently allowed Jenna Fischer to "hook up" with David Spade (
at least according to Star Magazine
).
Not sure WHY, exactly, but that makes me kind of sad.
Category:
general
-- posted at: 5:22pm EDT
Comments[6]
---
Mon, 17 December 2007
If you're really desperate for some Jenna Fischer action, both she and WALK HARD co-star John C. Reilly will be showing clips of the film during the hour of THE OFFICE episodes on TBS tomorrow night (10 pm eastern/ 9 pm central, Tuesday, December 18th, 2007).

Scroll down a bit for Kevin's early review of WALK HARD.

Category:
general
-- posted at: 9:24pm EDT
Comments[1]
---
Sun, 16 December 2007
Episode # 35 -- Holiday Leftovers
Episode # 35 of THAT'S WHAT SHE SAID finds Matt sick and alone, rooting through his holiday leftovers in a desperate attempt to please the TWSS army. In this episode, lots of bits and bobs from the convention in October that never aired... including interviews with people on the street, three songs from The Scrantones, and the entire audio of the cast/crew press conference (warning: audio is very low quality). Incidental music provided by the Podshow Podsafe Music Network. Email us at TWSSpodcast @ gmail.com, or leave a comment on our blog page at TWSSpodcast. com. iTunes reviews are always appreciated! Help spread the word!
Comments[10]
---
Sun, 16 December 2007
by Kevin Crossman
With Walk Hard: The Dewey Cox Story, filmmakers Jake Kasdan and Judd Apatow have created one of the most unique movie experiences in years. The film works equally as a musical parody for fans in the know, but also as standard farce for less-knowledgable moviegoers. Plus, it's an outstanding story that provides genuine emotional appeal with a surprisingly engaging story about redemption and family. It also happens to be one of the funniest films of the year and the best "mockumentary" since This is Spinal Tap.
In a ten-minute prologue, we learn about Dewey Cox, a fun-loving country kid who accidentally kills his overachieving golden child of a brother with a machete. Scorned at home by his father (Raymond J. Berry) who constantly reminds him "the wrong kid died," Dewey soon sets off on his own as a fourteen year-old with the twelve year-old bride Edith (Kristen Wiig). Dewey struggles with his musical career but soon finds fame with his signature song "Walk Hard." As Dewey's fame rises, he deals with drugs, infidelity, and a beautiful backup singer named Darlene Madison (Jenna Fischer) who he falls in love with.
As the 60s arrive, Dewey finds himself in prison and later rehab. He achieves a career renaissance until The Beatles introduce him to LSD in an especially effective scene that features hilarious cameos by Paul Rudd, Jack Black, Justin Long, and Jason Schwartzmann as the Fab Four. As the sixties end, Dewey's life is in another dark place. His career rebounds in the 70s as CBS green lights "The Dewey Cox Variety Show" for television. But, sadly, Dewey's life apart from Darlene is empty and unfulfilled.
The last act provides true drama to this otherwise silly movie. This is where John C. Reilly's acting chops really come in handy. He's hilarious throughout and his singing is outstanding. But the dramatic material really needed an actor to pull off properly and Reilly is "guilty as charged." The last scene might even bring a tear to your eye, like it did for me.
Walk Hard features an incredible soundtrack that features a myriad of musical styles from the past fifty years. Though the title song will remind you of Johnny Cash, this is not a parody of Walk the Line. That film's musical and thematic notes are present to be sure, but educated viewers will see similarities in the story and the music to Jerry Lee Lewis, Roy Orbison, Bob Dylan, Brian Wilson, and others. While not every song on the outstanding soundtrack is featured in the film, several songs shine in the movie. The title track receives the requisite montage treatment, complete with the familiar Billboard chart framing. "Guilty as Charged," "Let's Duet," and "Beautiful Ride" are just a few of the outstanding tunes in this parody that like This is Spinal Tap features true musical credibility.
Film buffs who like cameos will love Walk Hard. The film features a veritable cornucopia of gag casting, featuring numerous performers from past Apatow productions. In addition to the aforementioned Beatles casting, the film also features Frankie Muniz as Buddy Holly and musician Jack White as Elvis. Other cameos are so delightful they won't be spoiled here, but let's just say that you won't be disappointed unless you're a fan of Will Ferrell (who doesn't appear) or Patrick Duffy (who's cameo from the trailer didn't make the final cut).
Fans of The Office will be very interested in the movie. Jenna Fischer may not win an Oscar like her counterpart Reese Witherspoon but she does bring the requisite comedic heft during her overly emotional scenes opposite Reilly. She delivers ridiculous lines like "they say the 60's are an important time" like a pro. That's not Fischer's voice during one of the film's signature scenes, "Let's Duet", however. Craig Robinson does get to sing however, playing an early R&B singer who's illness provides a springboard to the young Dewey Cox. His song "Jump Little Children" is also featured on the Deluxe Exclusive version of the soundtrack available at iTunes. Ed Helms has a brief role as a stage manager and gets off a couple funny lines.
The film isn't perfect. There are big jumps in time that aren't handled very well, and at times the cameos draw attention away from both the drama and even some of the jokes. Also, our favorite song from the Deluxe Exclusive version of the soundtrack, the emotionally wrenching "Weeping on the Inside," was played for laughs rather than drama as it probably deserved.
Minor quibbles aside, Walk Hard is a revelation. Who gives a damn about this being a comedy, give Reilly another Oscar nomination says we! With powerful songs, hilarious dialogue and performances, and more Cox than you can shake a stick at, this is truly an outstanding film.
More photos and links:
http://www.the-frat-pack.com/reviews/walkhard.html
Category:
general
-- posted at: 3:35pm EDT
Comments[5]
---
Mon, 10 December 2007
About six or seven months ago, TWSS was sort of forced into a shut-down because of a pretty nasty bout of walking pneumonia I contracted. I don't know if things are that serious THIS time around, but in the last few days I've felt like utter crap (and my voice is gone, to boot).

Long story short, not sure when the new episode will be up. Sorry for the delays, and thanks for your patience and understanding.

Category:
general
-- posted at: 9:43pm EDT
Comments[21]
---
Sat, 8 December 2007
1)
In strike news
-- Things are NOT looking good. The latest round of negotiations have broken down, and both sides are pretty much back where they started from (i.e. the studios say the WGA is being ridiculous, the WGA says the opposite, and the head of the "below the line" workers union slams the WGA). Read more
HERE
, and go
HERE
for the WGA side of the story.
Apparently, according to the WGA and other
Hollywood insiders
, the studios never had any intention of making a deal and have, in fact, hired a high priced PR attack firm (known in political circles as "the masters of disaster") that has "a
reputation for hardball tactics in damage control and inflicting damage on opponents.
" Supposedly these guys cost $100,000 a month. Asks the WGA: why hire a PR firm if you actually plan on making a deal? Good question.
2) According to UK gossip site
Showbiz Spy
, Ricky Gervais is ready and willing to do a cameo on the US version of THE OFFICE.
3) The Hollywood Reporter also gave some juicy details about Judd Apatow's next film project,
YEAR ONE
(a comedy set in biblical times). The cast includes Jack Black, Michael Cera, Christopher "McLovin" Mintz-Plasse, Oliver Platt, and David Cross, with Harold Ramis slated to direct.
The connection to THE OFFICE? The script was penned by Office writers (and Vance Refrigeration employees) Lee Eisenberg and Gene Stupnitsky. Filming is set to begin in January.
4) Jenna Fischer is looking to go "indy" -- while talking to MTV, Jenna said: "I'm developing a film. I guess this is what actors do, right? You go and you get a writing partner and you produce your own film, so that's what I'm doing ... I have a writer who's working with me, and we're writing a little indie comedy — a real ensemble comedy.?
Funny thing was, this story originally misquoted Fisher, saying that she was going to be "naked" and the film would feature lots of "boobies." Turns out she was referring to the cleavage-filled "Walk Hard" (where she remains fully clothed) and NOT this new project.


5) Oh yeah... the next episode of TWSS will be up next week. We were going to record this weekend, but I've got a lot to work to do and since Kevin will be attending a special screening of "Walk Hard," I figured we might as well wait for his review.

Look for the retro episode of season one's "Health Care" on WEDNESDAY next week.



Category:
general
-- posted at: 1:04pm EDT
Comments[1]
---
Sat, 8 December 2007
Everyone's favorite Sunday newspaper pack-in PARADE MAGAZINE did an "In Step With..." interview with Jenna Fischer this week (dated 12/9/07).
Not much here, although she does talk about her new home and says that getting back together with her ex-husband would be "the best!" In addition to the interview, there's also a nice selection of new pictures taken specifically for the article.
Check it out
HERE
.
( Photo Credit: Larsen & Talbert For PARADE)
Category:
general
-- posted at: 12:47pm EDT
Comments[2]
---
Mon, 3 December 2007
I'm assuming that everyone who frequents the TWSS blog already owns all the seasons of THE OFFICE, but if you're STILL waiting... or if you'd like to convert some friends or relatives to the show this holiday, Target has a few deals for you:
Right now, they're selling
SEASON ONE
for $9.99, and
SEASON TWO
for $12.99 each. Not sure if these prices are available IN STORE, but it's worth a look.
(If you're looking for some other TV viewing, they're also selling seasons
one
and
two
of HOUSE for $12.99 each, season
five
of 24 for $14.99, and the
first five
seasons of SMALLVILLE for $14.99)
Category:
general
-- posted at: 8:36pm EDT
Comments[7]
---
Sun, 2 December 2007
As That's What She Said
reported on back in August
, NBC Universal and Apple were not able to reach a renewal deal for the TV shows available in the iTunes Store. The previous agreement ended on December 1st, and sooner than you can say "try my googi googi" Apple has pulled the NBC shows from the store and associated websites. Thus apparently ends this sad chapter of internet commerce.
It's an especially bitter pill for The Office fans to swallow, since many attributed the show's availability in the iTunes Store as once of the key factors in it's rise from cult curiosity to demographic ratings hit for NBC. In addition, The Office was frequently featured during CEO Steve Jobs' product keynotes for Apple Inc. As noted several months ago, Apple refused to provide pricing flexibility to NBC since they claimed that it would result in higher prices for some shows.
The Office will continue to be available on the NBC.com website (well, when new shows start to air once the Writers Strike ends…). The Hulu.com service from NBC and Fox continues in private beta, leaving many Office fans desperate for Hulu's by-invitation-only pass codes. Of course, Hulu.com won't help everyone desperate for online TV shows. It requires Internet Explorer, the NBC Direct Player, and the latest .Net framework (all Windows only)
Hulu does have some nice web-only features though. You can watch episodes online and even embed clips or entire episodes to your blog (complete with ads, however). As an example, check one of the highlights of Season Four.
Amazon's Unbox service is another outlet selling The Office episodes for as little as $1.89 with subscription. While Unbox has similar Windows-centric system requirements as Hulu, there are some more liberal use rights, including transfer to TiVo devices and some portable video players.
With Christmas coming in about three weeks, it's sad that many future iPod or iTunes Gift Card owners will be unable to catch up on episodes of The Office. And in this writers opinion, it's unlikely they'll discover the show on those other services. Instead, they might just check out what the talk is all about on that other buzz-worthy Thursday show: "I hear that Ugly Betty is pretty good, let's check it out.?
-Kevin Crossman
Category:
general
-- posted at: 10:23pm EDT
Comments[0]
---
Sat, 1 December 2007
I was a huge fan of THE X-FILES back in the day, and enjoyed the first 4 seasons of BUFFY:TVS, so I'm not sure why I never gave CW's
SUPERNATURAL
a shot. Maybe because it WAS on the "CW," home of schlocky pre-teen soaps and fashion model contests. Regardless, about a year ago I bought the first season on DVD from my local Goodwill store and It's been sitting on my shelf ever since. Being a teacher, I have my Summers free, and even THAT wasn't enough to get me to watch the show before now.
Oh, you crazy writers strike! See what you make me do?
SUPERNATURAL is the story of two brothers whose mother was murdered twenty-two years ago by supernatural means. Their father sort of snaps, I guess, and spends the ensuing twenty-two years training his sons to hunt and eliminate supernatural beasties while on a quest to find the THING responsible for mom's death. As the series opens, their father has gone missing, and it's up to the two brothers to FIND him as well as take over the "family business" for him while he's away. Lots of chaos ensues.
Now, I realize this show is currently in its third season, so I'm really behind the times, but I just watched the first four episodes in a row and I'm digging it. It's definitely MOTW (monster of the week) material, but it's creepy enough and cool enough (so far) to hold my interest. One of the things I like about it is that it is a rare show that features two MALES in the leads. Think about it... when was the last time you've seen a show with two men as partners? LAW & ORDER started that way, but now, every single L&O has the same M/F partnerships (hell, even X-FILES did). Looking at their webpage, I see there are two "hot chicks" now on the team, so that might be out the window, but I guess I'll deal with that when I come to it.
Highly recommended if you've ever been a fan of those shows mentioned in the first paragraph.
Category:
general
-- posted at: 11:41pm EDT
Comments[3]
---
Sat, 1 December 2007
With the strike in full effect, I've been rather desperate for alternatives (see thread below). This weekend, I finally fired up all the MY NAME IS EARL episodes I've had sitting on my DVR since the new season began.
As I've said before, I was a fan of MY NAME IS EARL before I started watching THE OFFICE. In fact, the only reason I started watching season two of THE OFFICE was because it came on right after MNIE, and I was too lazy to change the channel ("The Dundies" did the rest).
I started losing interest in season two of MNIE because they went with a season-long plot arc where Earl's ex-wife Joy was arrested for committing a kidnapping/ robbery and was looking at being sent to prison. I thought the Joy stuff was boring, felt the show had lost the edge it had in season one, and didn't bother to see the last half of the episodes last year.
Season three started with another gimmick -- Earl is now in jail, serving the time for his ex-wife. Seemed lame, but now that I've caught up with all the third season episodes, I admit the error of my ways. The prison thing adds a whole new level to the show's insanity, and I find myself remembering why I liked the show in the first place.
NBC's Video Rewind
has the last 6 episodes online.
Category:
general
-- posted at: 4:56pm EDT
Comments[5]
---
Fri, 30 November 2007
Variety
is reporting that despite rumors to the contrary, the WGA has "blasted" the studios' latest proposals, which the studios themselves describe as "groundbreaking."
Currently, the negotiations are on "pause" while the WGA presents the offer to its members, but things definitely aren't looking good for a quick return to work.
From the article:
The WGA also released details of the moguls' new proposal, delivered after three days of glacially paced talks that yielded little more than a restatement of previous positions. The three key areas:
* For streaming television episodes, the companies proposed a residual structure of a single fixed payment, based on 1.2% of producers' receipts after a six-week promo window, amounting about $250 for a year's reuse of an hour-long program.
* For made-for-Internet material, they offered minimums starting at $800 for five minutes up to $1,300 for 15 minutes and granted jurisdiction on derivative material.
* No change in the Internet download formula, currently paid at the DVD rate.
If the sides do not make progress next week, it's most likely that the AMPTP would opt for launching negotiations with the Directors Guild of America. The DGA's contract expires June 30, and the directors have indicated they're ready to start talks even if the WGA hasn't made a deal -- a move that could undermine the WGA's leverage.
Speculation has also emerged that the WGA could call off the strike and tell writers to return to work, leaving open the possibility that the strike could resume at any time. Meanwhile, the guild's continued to mount an active campaign of picketing and rallies to keep the public pressure on the companies to make a deal.
I'm no economics expert, but $250 for a show to be streamed for a YEAR seems pretty lame to me-- I can understand why they'd be annoyed by this latest offer. If that last part is true about the writers returning to work, it certainly seems to weaken their position even further in my mind. We already know that actors/SAG members have supported the writers in this strike, so will the DIRECTOR'S "queer the deal," as it were? Will the actors walk in June as well? The mind boggles.
It's clear the studios are making money. It's clear they can afford this. As an average TV viewer, the longer the strike lasts, the more I'll look for something ELSE to do with my time. Prolonging the strike seems to be to the advantage of no one.
Category:
general
-- posted at: 10:32am EDT
Comments[2]
---
Thu, 29 November 2007
Just a few other little stories today:
1)
Netflix and NBC
have struck a deal to allow Netflix subscribers to have online access to HEROES episodes the day after they air. Subscribers can also access previous seasons of THE OFFICE, 30 ROCK, or FRIDAY NIGHT LIGHTS either online or with traditional DVDs.
2) Pete Mongillio of the Austin American-Statesman offers up several "
emergency viewing
" suggestions for those of us missing THE OFFICE.
3) Kate Flannery appeared on LOVELINE last night (11/28). Hit the
LINK
to listen to the show.
Category:
general
-- posted at: 7:58pm EDT
Comments[2]
---
Thu, 29 November 2007
The LA Times did a cover story today on where to celebrate Christmas in the Los Angeles area, and they asked Jenna Fischer for some ideas.
From the article:
YOU can imagine the poor schlubs from "The Office" throwing their annual office party.
"If Pam was planning it," says Jenna Fischer, imagining her role as the receptionist on the popular television series, "she'd probably book it at Poor Richard's. Poor Richard's is a real place in Scranton, and it also has a bowling alley attached. So it would actually be ideal because everyone from the office could eat and then bowl together."
It might get a lot of laughs, and surely it would turn out badly, as things invariably do on the beloved sitcom.
But it's much more festive to imagine Fischer, the ascendant actress, feting and feeding her family and friends from the Midwest in the warm confines of Vitello's Italian Restaurant in Studio City, as she has in years past. It's likely to remind her of the family eateries in her adopted hometown of St. Louis -- and "great, because you can be loud in their private area upstairs," she says.
Indeed, the holiday season is upon us, and with it the desire to make merry outside the home . . . in a manner that doesn't involve days of preparation or hours of cleanup. But how to do so without subjecting the general populace to your obnoxious co-worker Michael's bad Santa jokes? You can reserve a private room at any number of Los Angeles bars or restaurants and party like a star, or at least a Midwesterner-made-good.
Read the rest of the article
HERE
.
Category:
general
-- posted at: 7:29pm EDT
Comments[0]
---
Thu, 29 November 2007
Well, it's Thursday again... and no new OFFICE to help brighten the dreary autumn days. While pondering this tragedy, I started to wonder what YOU guys were doing to fill your TV watching time.
Me? Not watching much TV at all anymore. I'm hoarding all my HEROES episodes from this season until episode #11 airs (the mid-season finale), since I think the show plays much better in one long viewing.
Despite really hating the guy on Fox's "Hell's Kitchen" show, I have sort of become addicted to watching Gordon Ramsay's "Kitchen Nightmares" shows (both the
US edition
on Fox, and the
UK version
on BBCAmerica). The US version really amps up the conflict, but I'm still enjoying watching old Gordon raise hell in these failing restaurants (the UK version IS much more enjoyable, though).
Other than that... not much. Lots of Simpsons and Family Guy reruns.
So again, what about you guys? Have you switched to DVDs? Are you watching lots of reality shows? foregoing TV entirely? Are you actually -- gasp! -- reading? Inquiring minds want to know.
Category:
general
-- posted at: 3:03pm EDT
Comments[17]
---
Thu, 29 November 2007
I found this article on
Dose.ca
today, talking about the increasing link between product placements and our favorite prime-time shows. Sure, we've made fun of and pointed out the obvious ones (like the Staples Shredder or the Blackberry) and the not so obvious (like the bailer from "Safety Training"), but I was staggered to read this paragraph:
So far this season, the
Hollywood Reporter
says there have been 142 product placements on
30 Rock
and 381 on
The Office
- but NBC says it has always included these promos to up the funny, and
Office
showrunner Greg Daniels has said his show will no longer do these deals because he "found it pretty impossible to balance the desires of the ad agencies and their clients with the needs of the show."
THREE HUNDRED EIGHTY ONE product placements JUST THIS SEASON? Really? That blew my mind. Wow. In this age of TiVo and skippable commercials, I guess this is the next logical step in the evolution of TV advertising... but yeesh!
As sort of disgusted as I am by that number, I'm also surprised and intrigued by the comment that Greg Daniels is no longer allowing these deals on THE OFFICE. I'm surprised that he can say "no," frankly, especially since new chief Ben Silverman has been a pioneer in the product placement realm. Whatever the reality may be, I applaud Daniels for putting the needs of the show over the needs of the sales department.
Category:
general
-- posted at: 10:33am EDT
Comments[2]
---
Tue, 27 November 2007
As you may recall, negotiations between the WGA and the studio heads resumed officially on November 26th. Apparently, word has leaked that negotiations are "done," and that a deal is already in place between both sides. From Nikki Finke's
DEADLINE HOLLYWOOD
blog:
a very reliable source tells me that there appears to be a deal seemingly in place between both sides [...] my source thought it was possible that the strike could be settled before Christmas. Look, I don't want to raise false hope here. But this source has been very accurate in the past.
John over at
UnitedHollywood.com
isn't too optimistic, however:
What if this round of negotiations falls apart? Personally, I didn't think it would come to a strike in the first place. It seemed inconceivable that the conglomerates would stand by a platform that was so -- no other word for it -- evil. But they did. And we went on strike. Had the AMPTP proposal been only 60% evil, who knows what would have happened [...] am I optimistic we'll have a fair deal by the end of the week? Nope. I'd love one. But I'm afraid after how the companies have behaved so far, I'll feel enthusiastic when there's a joint announcement about a deal and not a moment sooner.
There's still a media blackout over the negotiations, so for now we'll just have to rely on blind faith, hope and scuttlebutt to get us through the cold, looming months ahead.
WGA and studios -- It almost physically pains me to type this -- just "get-r-done."
Category:
general
-- posted at: 3:37pm EDT
Comments[6]
---
Mon, 26 November 2007
Paul, an assistant Sunday editor for the Boston Globe, sent in these links for a "tour of Scranton" piece that they did with Mindy Kaling back during the convention.
Says Paul:
"At the recent Office Convention, we got Mindy Kaling to show us Scranton -- the only thing is she'd never been there before. It's so funny. Here are the links. Both the story and slide show (which is partly narrated by Mindy) are so fun. We get all her first takes on the Radisson, Steamstown Mall, Poor Richard's ("a bitchin' bar''), Cooper's, and a bunch of other places (Alfredo's Pizza Cafe, University of Scranton etc etc). We also get the lowdown on the local urban legend of where the "real' Dunder Mifflin is.
Here's the
LINK
to the story, a
nd to the
AUDIO SLIDE SHOW
(the stuff at Poor Richard's is the best, and you'll never listen to John Mellencamp the same way again)"
Thanks for the links, Paul! The weird thing is, I was IN the food court of the Steamtown Mall when Mindy walked in-- I looked over and did a double-take as she was suddenly a few feet from me, posing next to the Scranton sign.
Category:
general
-- posted at: 2:37pm EDT
Comments[3]
---
Fri, 23 November 2007
As confirmed with
US magazine
this past week, Angela Kinsey's "people" have revealed that the actress is indeed pregnant. Due in May, Kinsey and husband Warren Lieberstein have apparently been "trying for some time."
Congratulations to one of the nicest people in television.
That aside, this also brings up a lot of possibilities as to what would have happened during the season to cover up or explain her real-life pregnancy. Would they have just dressed her in bulky sweaters and had her carry a lot of boxes in front of herself, or would they have written it into the show somehow? Would this have brought Angela and "D" back together? Somehow, I just can't imagine Dwight spawning. But I suppose stranger things have happened...
Category:
general
-- posted at: 3:27pm EDT
Comments[9]
---
Fri, 23 November 2007
Looking to make it a "Dunder Mifflin" Christmas this year? Perhaps a fluffy robe, a fun run wristband, a Michael Scott bobblehead, or a warehouse shirt will make your Hanukkah happier? Maybe a set of DM golfballs will help make it a crazy Kwanzaa?
Regardless of what holiday you celebrate,
the NBC/Universal store
is now offering free shipping for orders over $50 from now until November 30th.
Enter code
BLACKFRI
at check-out.
Category:
general
-- posted at: 3:16pm EDT
Comments[2]
---
Wed, 21 November 2007
The NBC auctions site went live yesterday, and some of the items are already through the roof (as predicted, the paintings from HEROES are currently fetching several thousand dollars, with two weeks left to run).

Most of the THE OFFICE items are more reasonable than that, but they're still in the $150-250 range. I guess if you really want to own Roy's warehouse shirt, this is your big chance.

Dunder Mifflin Polo Convention Shirt
Category:
general
-- posted at: 7:29pm EDT
Comments[1]
---
Tue, 20 November 2007
1. Rainn Wilson performed a charity one man show in Longview, WA last Saturday. There's a
WRITE UP
here.
2. Why can't NBC simply show older episodes of THE OFFICE during the strike? The Star-Ledger
explains
.
3. What's going to fill THE OFFICE's time slot now that all the new episodes have been exhausted?
Celebrity Apprentice
. Sigh.
4. The
NEW YORK TIMES
has an interesting article about how ABC and the producers of LOST have already made deals for internet material similar to the terms the WGA is currently fighting for.
5. The cast of SNL put on a live benefit performance this past weekend at the UPRIGHT CITIZENS BRIGADE theater in NYC. Hosted by Michael Cera, and featuring a mix of old and "un-airable" sketches, all money raised went to support the "below the line" staff that had been let go (the $20 tickets were reportedly going for as much as $300 each). According to the
New York Times
, Johnny K. was in the audience.
A live performance of a 30 ROCK episode was scheduled for last night in the same theater.
Category:
general
-- posted at: 10:32am EDT
Comments[4]
---
Mon, 19 November 2007
Episode # 34 -- "The Deposition" (11/15/07)
Episode # 34 of THAT'S WHAT SHE SAID finds both Matt and his surprise guest host enjoying a quick match of table tennis. Michael in the middle? When Jan sues Dunder Mifflin, Michael once again finds himself balanced between sexy- Scylla and corporate- Charybdis. Side with Jan, the love of his life, or with BFF boss Ryan (who's just as sexy as Jan, but in a different way)? Decisions, decisions... at least Flenderson's got his back. Meanwhile, Kelly's talked her last smack, and Pam's fed up with the floppy hair girl she dates losing to Darryl at ping pong. Will Jim step up to defend Pam's honor? Only Zoran Primorac knows for sure. Incidental music provided by the Podshow Podsafe Music Network. Email us at TWSSpodcast @ gmail.com, or leave a comment on our blog page at TWSSpodcast. com. iTunes reviews are always appreciated! Help spread the word!
Comments[12]
---
Sun, 18 November 2007
Sort of old news, I guess, but the cast of THE OFFICE was informed Thursday that their contracts would be suspended (under the terms of the SAG contract) for five weeks. During these five weeks, they'll be receiving 50% of their normal salary.

During a work stoppage, the studio has a contractual right to either suspend with full pay, suspend with half pay, or release the actors from their contracts so they can seek other employment (with the understanding that they will all be rehired after the stoppage ends). Obviously, the studios don't want to release the actors completely, and I'm sure most (if not all) of the actors don't want to leave.

Hopefully all of this will help put pressure on the two sides to reach an agreement as soon as possible.

Category:
general
-- posted at: 3:20pm EDT
Comments[1]
---
Sun, 18 November 2007
As most of our favorite shows have shut down or WILL be shutting down very soon, things are beginning to look rather bleak. Last week, rhetoric was flying on both sides of the picket lines: reports came out saying the negotiations were further apart than ever, the IATSE (the union for the "below the line" workers in the industry) started blaming the WGA for their putting people out of work, cats and dogs were living together... it was mass hysteria.
Breaking through those dark clouds is one bit of hope-- the WGA and the studios have agreed to come back to the negotiating table on November 26th. Originally, the studios were refusing to resume talks unless the strike was called off, but they've since relented. Two surveys conducted last week showed that more than 60% of those surveyed supported the WGA, while less than 10% supported the studios' position. Do the studios care? Probably not, but as we like to say around here, every little bit helps.
Let's hope for the best. See
Variety
for full article details.
Category:
general
-- posted at: 1:49pm EDT
Comments[0]
---
Thu, 15 November 2007
Looks like
NBC is jumping on the eBay wagon
: Starting November 19th, they will begin auctioning off various items and props as seen on your favorite NBC shows (including THE OFFICE). Apparently each auction will last for two weeks, with new items being added for each new round.
What's up this time?
"Get your time card out and punch into The Office. If you've been admiring Michael's Timex watch or those stylish warehouse shirts, now's your chance to bid on items used by your favorite Office workers."
Another item for an upcoming auction? Michael's "lucky tie."
I doubt most of us will be able to afford these things, but keep in mind that a portion of the auction's proceeds will benefit the United Way and its various partner organizations.
Category:
general
-- posted at: 7:27pm EDT
Comments[1]
---
Thu, 15 November 2007
It's with a tear in my eye and a lump in my throat that I post this description for tonight's season finale (??) "The Deposition." Sounds like it's ripe for many uncomfortable moments, and Jan & Michael surely have much dirty laundry that will be aired (JamaicaJanSunPrincess anyone?).

From NBC.com:
THE DEPOSITION
9/8c TV14
11.15.2007
SUE CRAZY IN THE OFFICE--Michael (Golden Globe winner Steve Carell) finds himself between a rock and a hard place when Jan (Melora Hardin) sues Dunder Mifflin and Michael is deposed as a witness. Meanwhile, Kelly (Mindy Kaling) trash-talks Pam (Jenna Fischer) after Darryl (Craig Robinson) beats Jim (John Krasinski) at ping-pong. Rainn Wilson, B.J. Novak, Leslie David Baker, Ed Helms, Brian Baumgartner, Kate Flannery, Angela Kinsey, Oscar Nunez, Phyllis Smith, Paul Lieberstein, and Creed Bratton also star.

Post your comments below!
Category:
general
-- posted at: 2:46pm EDT
Comments[23]
---
Tue, 13 November 2007
MumboJumbo's casual THE OFFICE game has finally been released to retail, and a free demo of the game is
now available on their website
.
From the site:
So you think you could survive the zany workplace of NBC's Emmy Award-winning comedy series The Office? Put yourself to the test as you dive into the hilarious environment by maneuvering through the quirky and frenzied fun of The Office game. Play pranks on your rivals to slow them down, earn points by helping out your co-workers, and avoid getting distracted by the office visitors, all while competing to be the best Dunder Mifflin paper salesperson you can!

Key Game Features:
In-game caricatures of cast favorites
Season variations at the Scranton office
Collectible in-game items inspired by the show
Computer-controlled rival competition
Humorous pranks
The game will be available for download exclusively at MSN Games beginning November 20th, and across top gaming sites worldwide starting December 4th. The title is rated E for Everyone.

I just downloaded the demo... impressions as they become available.
Category:
general
-- posted at: 11:42pm EDT
Comments[2]
---
Tue, 13 November 2007
Episode # 33 -- "Survivor Man" (11/08/07)
Episode # 33 of THAT'S WHAT SHE SAID finds both Matt and Drew enjoying a delicious sack of GORP. Survivor man, survivor man, does whatever a survivor can. When Michael is snubbed by Ryan, he decides to take to the woods, alone, to prove that he's not down with Flenderson's broken mountain lifestyle. Surely nothing could possibly go wrong out there, right? Uhm, RIGHT? Back at the ranch, Jim finds that being the boss isn't all it's cracked up to be when a birthday mutiny pushes him into Michael territory. Damn Phyllis, that's some cold sh-t. Incidental music provided by the Podshow Podsafe Music Network. Email us at TWSSpodcast @ gmail.com, or leave a comment on our blog page at TWSSpodcast. com. iTunes reviews are always appreciated! Help spread the word!
Comments[16]
---
Sat, 10 November 2007
The WGA posted this video on YouTube which very clearly outlines their position and why they feel this strike is necessary. It's a joke that the studios have been screwing them on DVD and video sales for over 20 years, and while the "emerging marketplace" of internet TV might not be a proven cash cow right now, chances are it will be. And who wants to get screwed the same way twice? (TWSS)

Category:
general
-- posted at: 2:17pm EDT
Comments[9]
---
Thu, 8 November 2007
OK folks, one down tonight, one more to go.

Once again, this has the potential of being a completely ridiculous episode. Michael is lost in the woods by himself, which could be the equivalent of ten pizza boy kidnappings and fifteen cars being driven into lakes. Still, I have faith. Survive on, oh ye survivor man. Survive on.

From the NBC website:
SURVIVOR MAN
9/8c TV14
11.08.2007
INTO THE WOODS-SPECIAL GREEN WEEK EPISODE - After Ryan (B.J. Novak) excludes Michael (Golden Globe winner Steve Carell) from a corporate wilderness retreat, Michael heads into the woods for his own survival adventure with nothing but the suit on his back. Back at work, Jim (John Krasinski) tries to revolutionize the office birthday party. Rainn Wilson, Jenna Fischer, Leslie David Baker, Brian Baumgartner, Ed Helms, Angela Kinsey, Kate Flannery, Oscar Nunez, Phyllis Smith, Mindy Kaling, Paul Lieberstein, Creed Bratton and Craig Robinson also star.


Category:
general
-- posted at: 7:19pm EDT
Comments[29]
---
Wed, 7 November 2007
According to
Jenna Fischer's MySpace blog
, there are only two more episodes left of THE OFFICE that have been filmed/produced and are ready to air. The episode they were supposed to film this week was also apparently "one of the funniest episodes ever," too, with Jim and Pam hanging out in Michael's condo.
Hopefully we'll get to see this episode sometime soon. In the meantime, let's all just pretend we're entering the March hiatus... let's all visualize the strike being over within a month or two at most (knock on wood).
Category:
general
-- posted at: 10:13pm EDT
Comments[9]
---
Wed, 7 November 2007
You might have seen this before, but I thought it was worth posting, just in case. The striking writers/producers of The Office posted this short video clip to YouTube yesterday:
In the video, Mike Schur suggests you go to
UnitedHollywood.com
(a WGA blog of the strike) to get more information on their side of the story and to follow the events as they unfold.
As one proud union member, I'd just like to throw in my support for the staff of the best damn show on television. Solidarity, my union brothers. Solidarity.
Category:
general
-- posted at: 9:12pm EDT
Comments[7]
---
Wed, 7 November 2007
Now I KNOW I'm cool-- Adam, my convention carpool buddy, has endowed me with another of his classic Dunder Mifflin parking signs:

With this gift, I join the ranks of such luminaries as Greg Daniels, Melora Hardin, and Jennie Tan in the hallowed halls of Office-dom (and I always have a place to park, too... even in Nashua).

Excuse me... it's getting a bit dusty in here...
Category:
general
-- posted at: 8:48pm EDT
Comments[2]
---
Tue, 6 November 2007
Episode # 32 -- "Local Ad" and "Branch Wars"
Episode # 32 of THAT'S WHAT SHE SAID finds Matt and Kevin settling in to enjoy the finer things in life. It's two for the price of one this week as Michael both fires up his creative juices AND dons a mustache for justice. When Ryan doubts Michael's creativity, Michael puts his reputation on the line to produce the best commercial you've ever seen about a local paper manufacturing company. And what's this? Stanley leaving Scranton? Now I know how George Bush must have felt when Colin Powell left office. Michael won't go down without a fight, though, and a PT cruiser full of molotov cocktails will set things right. Remember- the eyes are the groin of the head. Incidental music provided by the Podshow Podsafe Music Network. Email us at TWSSpodcast @ gmail.com, or leave a comment on our blog page at TWSSpodcast. com. iTunes reviews are always appreciated! Help spread the word! Check out Kevin's blog and podcast at fratpackpodcast.com.
Comments[7]
---
Mon, 5 November 2007
An interesting article on Variety.com today talking about how the WGA strike will affect those writer-actor "hyphens" on THE OFFICE.
From the article:
Once a WGA walkout begins, B.J. Novak -- a writer and a star of NBC's hit comedy "The Office" -- will face a very tough choice.
As a card-carrying member of the Writers Guild, he'll clearly be on strike. But he's also a thesp and a member of the Screen Actors Guild. NBC's studio arm has made it clear that it expects Novak the actor to show up to work today, strike or no strike.
Because it has several scribes who also serve as thesps (also including Mindy Kaling and Paul Lieberstein), "The Office" is one of the most visible examples of shows where conflicting interests will be at work once a strike begins. But all over town, a number of WGA members will be facing similarly tough calls.
For more of the article, go
HERE
.
---
TVweek.com
has a summary of how the strike is specifically affecting THE OFFICE. Because the show is so heavily based on both writers/producers, even Greg Daniels is refusing to cross the picket line. Joining him in protest are non-WGA members Steve Carell, Rainn Wilson, Jenna Fischer and John Krasinski (in fact, according to the article, NONE of the show's actors has so far crossed the picket line). Technically, these actors could be fined by the studios for breach of contract, but studios are wary of offending the "talent." Not to mention that the ACTORS' contract is set to expire in 2008, and they'll also be looking for the same support from peers come June.
Production has essentially shut down on the show, and there is only one unproduced script left on the shelf. How many produced episodes remain? Not sure, although the article clearly states that because of the solidarity, THE OFFICE may "run out" of episodes earlier than many other shows.
Category:
general
-- posted at: 8:08am EDT
Comments[4]
---
Sun, 4 November 2007
TV Guide reported this week that NBC was looking to use the relative success of THE OFFICE to launch a new spin-off series. Details were scarce, but a recent post on
AdAge.com
might shed some light on NBC's plans.
According to AdAge.com, Ben Silverman and NBC are planning a "comedic summer series" based on the humorous novel
e
by Matt Beaumont.
Amazon describes the book as "a fast-paced, wickedly funny tale of office back-stabbing and corporate intrigue that unfolds in a succession of escalating e-mails... Set in a London ad agency desperate to land a coveted big account,
e
follows the bureaucratic bungling, cutthroat maneuvers, and outrageous sexual antics of a group of Miller-Shanks employees as they scheme, lie, lust, and claw their way up (and down) the company ladder...Written by a former advertising copywriter, this hilarious, dead-on-target novel marks the debut of a hip and exciting new voice in contemporary fiction. With the click of a mouse, Matt Beaumont brings the novel of letters into the twenty-first century, turning his merciless, unerring eye on today's Machiavellian corporate culture-with uproarious results."
The AdAge.com piece goes on to describe how NBC is looking for several major companies to be involved in the show (since it is based on an ad agency). Apparently, Silverman has also stated that the advertisers will have "some say" in what happens on the six episode, hour-long show: "Definitely, they will be part of the process, but the process will be led by the writers."
Fans of THE OFFICE will know how much product placement has been on the show during the last few years, and this seems to be taking the trend even further.
So *IS* this the rumored spin-off? Only time will tell.
Category:
general
-- posted at: 7:28pm EDT
Comments[0]
---
Fri, 2 November 2007
Well folks, looks like it might be a short, short season after all.
From the AP:
HOLLYWOOD WRITERS GOING ON STRIKE
By GARY GENTILE, AP Business Writer (11/01/07)
LOS ANGELES - Television and movie screen writers said Thursday they would go on strike for the first time in nearly 20 years in a dispute over royalties. Four writers told The Associated Press that Writers Guild of America President Patric Verrone made the announcement in a closed-door session, drawing loud cheers from the crowd [...] Writers said the guild board would meet Friday to formally call a strike and decide when it would start. They said guild members would be told Friday afternoon.
For the rest of the article, click
HERE
.
Nothing much to do here but ride it out and hope for the best.
EDIT:
Lots of media outlets have special articles up regarding the strike. This one at the
WALL STREET JOURNAL
does a pretty good job of summing up the issues at stake.
Category:
general
-- posted at: 12:39am EDT
Comments[4]
---
Thu, 1 November 2007
I got to see the first "act" of this episode at the convention, and I thought it was pretty hilarious. I hope the rest of it matches the beginning. Oh, and Rashida Jones? Man, she looks skinnier than ever. Give that girl a Coney Island Texas Wiener or two.

BRANCH WARS
9/8c TV14
11.01.2007
BATTLE OF THE BRANCHES - RASHIDA JONES ("Boston Public") GUEST STARS - When Karen (guest star Rashida Jones) tries to woo Stanley (Leslie David Baker) away from Scranton, Michael (Golden Globe winner Steve Carell) fights back, dragging her ex, Jim (John Krasinski), into his war. Meanwhile, the existence of a "Finer Things Club" further disturbs Dunder Mifflin's calm. Rainn Wilson, Jenna Fischer, B.J Novak, Ed Helms, Brian Baumgartner, Kate Flannery, Mindy Kaling, Angela Kinsey, Paul Lieberstein, Oscar Nunez, Phyllis Smith, Creed Bratton and Craig Robinson also star.

Category:
general
-- posted at: 8:06am EDT
Comments[26]
---
Wed, 31 October 2007
I saw these products at the convention this past weekend, and thought they were pretty darn cool. Lots of people seemed to agree with me, since the lines to buy stuff at the con never, ever seemed to decrease.
First up? Your very own
Dundie Award
:
"Once again, it's time to hand out the Dundie Awards! Now you can have your very own trophy, which recalls the classic "Dundies" episode. The trophy comes with six interchangeable placards." (including all of the awards given out in that particular episode, like "bushiest beaver," "whitest tennis shoes," "don't go in there after me," etc.).
At first I was a little let down by the generic "Dundie Award" placard, but the extra 6 cards are a great touch.
Next... the
Michael Scott talking bobblehead
:
"Now The World's Best Boss can be the center of attention in your office too! Buy this exclusive talking Michael Scott Bobblehead featuring some of his infamous catch-phrases."
The Dwight bobblehead was cool because... well, because it made sense in the context of the show. This one really DOESN'T... but it's still pretty neat, nevertheless. Click on the link above to see which phrases he speaks.
Category:
general
-- posted at: 7:50pm EDT
Comments[1]
---
Tue, 30 October 2007
In case you were wondering what was going on during the video introduction at the Writers' Block panel, Future_Dwight was kind enough to provide this clip (thanks to the OT convention links page).



Comments[1]
---
Tue, 30 October 2007
The fansites are buzzing today with
rumors
that NBC is prepping a special episode of THE OFFICE which will introduce characters who will then be spun off into their own series.
Say what?
According to TV Guide's Ausiello Report "the proposed
Office
2 is not expected to include any of the mother ship's core cast. In fact, producers are already casting about for a 'name' to headline the potential show."
Now, I'm a pretty big fan of THE OFFICE, but why on earth do I need or want a spin-off show? There have been rumors of the "Dwight" spin-off for a while, and I hope these amount to the same hills of beans. One of the reasons why THE OFFICE is so special is that the cast and crew have a laser-like focus to produce a quality product. A spin-off, even if no cast leave the show to follow it, will surely divide the creative staff... stealing some of the producers and writers we know and love. That way, we end up with two mediocre shows instead of one GREAT one.
Am I going a little too 'Cassandra' on you guys? Perhaps. I mean, sure, BUFFY was good, and ANGEL was decent... although after ANGEL started BUFFY pretty much went downhill... hmm. Not sure what to make of this.
At the very least... for the love of god,
DON'T hire David Spade
for the "Michael Scott" role.
Category:
general
-- posted at: 3:16pm EDT
Comments[5]
---
Tue, 30 October 2007
Thanks to Jennie Tan (a.k.a. Tanster) for being kind enough to link to my convention special podcast episodes on OfficeTally.com.

I recognized her from the "internets," and introduced myself at the press conference. She's very nice and certainly more down to earth than I might be if I got to hang out with the cast on a regular basis. Since starting this podcast, I've often felt cut off from most of the other "The Office" fan community. The convention was a good chance for me to meet the cast and people like Tanster, and I'm glad to be feeling more connected with things "post-show."

My carpool-mate Adam presented Tanster with a cool parking sign with the Dunder Mifflin logo at the Bloggers' Breakfast (he works for a company that makes traffic signs), and it went over pretty well. He also gave one to Melora Hardin which earned him a much talked about hug. Check his flickr page for images.
Category:
general
-- posted at: 10:51am EDT
Comments[5]
---
Mon, 29 October 2007
We woke up pretty early on Sunday morning (since my two roommates have IMHO overly complicated morning rituals) in order to get to the BLOGGERS' BREAKFAST on time. It was set to start at 9am, and the place was surprisingly crowded. I guess I shouldn't have been surprised, since this was one of the "big" events that people had to choose between with their different ticket levels.

Donuts, coffee, and juice were provided, which was a nice touch (just don't get caught in that stampede for the Krispy Cremes).

I felt sort of bad for the bloggers present at the event, since most of them got lost in the shuffle between Jennie "Tanster" Tan and the cast members. Seriously, who would you rather ask a question? Random blogger, or Brian Baumgartner? As you can imagine, most people chose option "B." But hey, that's what you paid the big money for, right?

Brian explained how he got started blogging, his decision to write as his character, and his undying love for OfficeTally. Bobby Ray Shafer was a bit more brief, partly because he'd lost his voice for most of the weekend. Kate Flannery popped in a bit later, talking briefly about her TV Guide blog. I guess Andy Buckley was just there for moral support, since he proclaimed his complete and utter ignorance of all things computer related.
(For the full audio of the panel, download the podcast below)

After the BB, we headed across the campus to the Scranton Cultural Center for the big WRITERS'S BLOCK panel. I had an awesome seat for this event, as the press was assigned the upper balcony. I sat front row center, with no one else in front of me. I struck up a conversation with the three people around me, and found they worked for NBC.com-- one was in charge of video production, another for writing copy, and the last was in charge of the whole Dunder Mifflin Infinity website. Very cool. A few minutes later, a woman came up and said everyone had to get out of the first two rows because NBC wanted them... my new buds said I could stay, though, so I was the only one down there with them.

It was very cool hearing the writers discuss the show, since we rarely seem to get their point of view in any of the extra material. Greg Daniels, Mike Shur and Jennifer Celotta did most of the talking, although Mindy Kaling and B. J. Novak (a surprise drop-in) also got most of the audience questions. (For the full audio of the panel, download the podcast below)

After the panel, we got to see the first 8-10 minutes or so of BRANCH WARS, which I thought was hilarious. By all accounts I should have hated it -- most of the humor was totally "over the top" and silly -- but I found myself laughing louder than I have in a few weeks. Maybe it's the return of director Joss Whedon... I don't know. I just know that I was digging it and look forward to this Thursday.

There was a final VIP cocktail party next, and I managed to sneak myself in and chat with most of the writers. B. J. Novak was only there for about 10 minutes or so, and he was getting mobbed, so I had no chance to talk to him. Writer Mike Schur (a.k.a. Cousin Mose) was also getting mobbed. The lesson here? Acting is better than writing :)

With that, our magical weekend came to a close. Sigh. We'll always have Scranton.

Comments[4]
---
Mon, 29 October 2007
Convention Special # 3 -- Bloggers' Breakfast
On Sunday, the convention played host to the "Bloggers' Breakfast," an assemblage of notables from the world of Office blogging (including everyone's favorite blog-mistress, "Tanster") and several cast members who themselves blog about their day jobs. Join Brian Baumgartner, Bobby Ray Shafer, Kate Flannery, and Andy Buckley as they dish on how blogging is a wonderful thing.
Comments[3]
---
Mon, 29 October 2007
I posted all of my pictures to the
FLICKR
account.
Have fun!
Other photo collections from the convention:
Adam's page
Alison's page
Comments[3]
---
Sun, 28 October 2007
Convention Special # 2 -- Writers' Block Panel
It was the WRITERS' day to shine in Scranton today, as Greg Daniels, Mike Schur, Kent Zbornak, B.J. Novak, Mindy Kaling, Jennifer Celotta, Lee Eisenberg, Gene Stupnitsky, Lester Lewis, and... "the rest" of the writing staff fielded questions from the fans about writing for the best show on TV.
Sadly, Paul Lieberstein couldn't make it out to the show this weekend, but as you can see, B. J. Novak made a surprise appearance to (hopefully) make up for it. Oh, and we also got to see the first ten minutes of "Branch Wars," which "Sunday Matt" proclaims to be "dawesome."
Again, sorry for the audio quality... hope you can still enjoy the content.
Comments[7]
---
Sun, 28 October 2007
Saturday:
Well, today was pretty crazy. Woke up-- still raining. Since Adam and Laura were hungry/thirsty, we hiked to the Steamtown Mall and found the famous food court home of the "Scranton Welcomes You" sign. The place was essentially deserted, and we were goofing around taking pictures... I suddenly looked over and frigging Mindy Kaling was standing two feet away from me (also getting her picture taken with the sign). I got up the courage to ask her to talk, but alas, she didn't have time for me right then.

Walking back to the main square, we hung around the autograph tent for a while, sneaking pictures of Phyllis and Bobby Ray, Melora, Angela, Ed and Mindy (again) as they signed autographs for the people lucky enough to have tickets. I did the paparazzi thing and yelled "MELORA!" to get her attention, and it worked-- she looked right into my camera. Good stuff!

At three, Creed and The Scrantones hit the stage and played a few tunes (including the theme song, and the song Creed sang during the deleted scenes from "Booze Cruise"). Craig Robinson got up on stage next, singing a Daryll-rific version of Radiohead's "Creep." Unfortunately, I had to take off for the press conference at four, so missed the rest of the show.

The press conference... wow. Me and about 30-40 other members of the press got to ask the cast anything we wanted. I got up the gumption to ask them about the writer's strike (they all laughed when I said I was from the TWSS podcast... they thought I was joking). Greg Daniels didn't have a specific number of how many episodes they had in the can, but they eventually said that every month of the strike would knock three episodes off the schedule. I'll post the audio from the press conference eventually. After the conference, I got to go around and talk to EVERY. SINGLE. CAST. MEMBER. Only for a few seconds, but I got them to record little bumpers for the show, which you should be hearing sometime soon as well. Definitely very cool to shake everyone's hands and introduce myself.

At around 5:15 pm, we moved across the hall into the PUBLIC Q&A session (download the audio podcast below). Crap, that place was packed... it was essentially a basketball arena, and it was filled to the top of the bleachers on all sides. With my press pass, I wormed my way into the "photographer" area directly in front of the cast... essentially sitting 4-5 feet away from them during the entire show. Great, great times.

After the event, I tried to find the Lackawana College campus, as it was hosting the "cast lookalike" contest and Scrantones encore. Needless to say, I got lost, and when I finally got there, I spent 10 minutes running up and down stairs trying to find the frigging bathroom. I walked around for a few minutes, but I just had to bail. I was wiped.

Tomorrow, I plan to hit the "Blogger's Breakfast" and then the "Writer's Block" sessions (more audio to come).

Peace out.

P.S. Adam got a hug from Melora Hardin. He's ready to die now.

Comments[9]
---
Sat, 27 October 2007
Convention Special # 1 -- Cast Q&A
Live, from Scranton, PA... it's SATURDAY NIGHT! A Saturday night cast Q&A, that is. Join Greg Daniels, Ed Helms, Angela Kinsey, Brian Baumgartner, Melora Hardin, Leslie David Baker, Mindy Kaling, Craig Robinson, Kate Flannery, Oscar Nunez, Creed Bratton, Phyllis Smith, Bobby Ray Shafer, and Andy Buckley for 85 minutes of fun. The auditorium was packed, and the place was loud. Can you feel the love? I apologize for the quality of the audio-- it was the best I could do. Hope it brings everyone who wouldn't make it a little closer to the convention.
Comments[8]
---
Fri, 26 October 2007
Well, we made it here in one piece, despite a ridiculously long and tiring drive. Five minutes after pulling into the parking lot, though, we saw Oscar (we waved, he waved back). Going into the hotel, we saw Leslie (Stanley) standing by the registration desk (he shook hands and made fun of the sleeping bag I was carrying at the time).
About 10 minutes after that, I went back downstairs and ran right into Brian (Kevin) coming in the front door-- he was kind enough to pose with me for a picture, but I looked like someone's "special" illegitimate step-son. Ah well.
Walking outside immediately after seeing Brian, I bumped into Bobby Ray (Bob Vance).
They're EVERYWHERE! :)
I'll keep you updated. In the meantime, check out Adam's
FLICKR
page for updated photos of our journey (mine will have to wait until I get home).
EDIT
: Around 5:30 PM, there was supposed to be a "kick off" party here in the hotel. Not sure what's going on with that, but Phyllis Smith, Leslie David Baker, and Bobby Ray Shafer were being mobbed in the lobby. I got a few paparazzi shots, but my ancient camera eats through batteries faster than Kevin through M&Ms... long story short, it died on me.
I don't know if anyone reading the blog is going to be AT THE SHOW, but give me a shout here if you'd like to try and do a meet-up. Last minute, of course, but what the hell.
EDIT 2
: It's about 7:30 PM, and Adam & Laura have left to the "casino night" event. Sadly, as a reporter, I am unable to attend this function, so instead I will go to sleep (something I haven't done for about 30 hours). Only one other cast sighting-- I saw Creed & "The Scrantones" jump on the elevator. I guess he must have been in a hurry, because he didn't stop or pose for pictures with anyone waiting nearby.
Comments[5]
---
Thu, 25 October 2007
Can't believe I forgot to put this up... blame it on the stress of trying to get everything ready before the big trip! Augh.
LOCAL AD
9/8c TV14
10.25.2007
THE WONDERFUL WORLD OF ADVERTISING - When the Scranton branch is asked to participate in a Dunder Mifflin ad, Michael seizes his chance to exhibit his creativity. Meanwhile, Dwight explores the online world of Second Life.
Category:
general
-- posted at: 11:08pm EDT
Comments[19]
---
Wed, 24 October 2007
Holy crap.

Looks like I'm going to Scranton this weekend.

I got my press pass, and I've got a car-pool lined up. I'll be able to get into anything EXCEPT the VIP cocktail parties (damn that Ryan!). I'll also be able to attend the "press only" chat with the cast and crew on Saturday. I might be able to interview people as well! GAH!

Here's where I need your help-- you have 24 hours to send in ANY questions you'd like asked of the cast members (be serious, please). Post your questions here in the comments section. I will be recording ALL of the cast events, and will assemble them into a podcast sometime next week. I'm not sure when the LOCAL AD episode will be up, but I might be able to work on it during some down-time this weekend.

Ain't no party like a Scranton party!


Category:
general
-- posted at: 3:46pm EDT
Comments[23]
---
Mon, 22 October 2007
Episode # 31 -- "Money" (10/18/07)
Episode # 31 of THAT'S WHAT SHE SAID finds both Matt and Ian L. seriously reevaluating their DVD purchases. They say money is the root of all evil, and for Michael Scott, the LACK of it is just as bad. With Jan around, he doesn't NEED a second job... but he has one, you know, as a hobby. Who wants to play golf anyway? Dwight opens his home to agrotourism, and Pam and Jim spend a night at the Beets Motel. One in six? I'll take those odds, mister! Andy shows he's got game, Darylley rears its ugly head, and sometimes a man just has to blow town (that's what she said). Incidental music provided by the Podshow Podsafe Music Network. Email us at TWSSpodcast @ gmail.com, or leave a comment on our blog page at TWSSpodcast. com. iTunes reviews are always appreciated! Help spread the word! Check out Ian's podcast, Comic Timing, on iTunes as well.
Comments[17]
---
Sat, 20 October 2007
Fresh off the AP wire:
Oct 20, 12:43 AM (ET)
LOS ANGELES (AP) - Members of Hollywood's film and television writers union have overwhelmingly voted to authorize a strike anytime after their contract expires at the end of the month.
More than 5,000 members of the Writers Guild of America cast ballots, with 90 percent voting in favor of authorizing the strike, the union said Friday evening. Members voted Thursday.
"Writers do not want to strike, but they are resolute and prepared to take strong, united action to defend our interests," guild President Patric Verrone said in a news release. "What we must have is a contract that gives us the ability to keep up with the financial success of this ever-expanding global industry."
Since July, the guild has been in talks with film studios and production companies represented by the Alliance of Motion Picture and Television Producers. Both sides acknowledge they have not made progress.
Nick Counter, the alliance's president, said he was not surprised by the vote.
"Our focus is on negotiating a reasonable agreement with the WGA," he said in a news release.
A key issue dividing producers and writers, as well as actors, whose contract expires next June, is compensation for DVD sales and productions that get distributed on the Internet or in other new media formats.
The writers' current three-year contract expires Oct. 31, and their vote gives the union's leaders authorization to call a strike anytime after that day.
Studios and TV networks have accelerated filming of shows and movies and begun stockpiling scripts in case of a strike.
The last strike in 1988 lasted 22 weeks. Losses to the industry were put at $500 million.
Now, this doesn't mean they are definitely GOING to strike. It simply means that they COULD strike at any time after the contract expires on October 31st *IF* they don't come to an agreement. Knowing the WGA is ready to strike will hopefully spur the studios to make a quick negotiation before the entire industry is shut down once again. Here's hoping for the best.

Category:
general
-- posted at: 6:04pm EDT
Comments[1]
---
Sat, 20 October 2007
Apparently, the reviewers at
Slate.com
haven't been too thrilled with season four of THE OFFICE. In a post on this past Thursday, they lay out just where exactly they feel the show is going wrong so far. To quote from the article:
'We believe that the show's new long format is to blame. The season has kicked off with several hourlong episodes, the fourth of which airs tonight. In seasons past, each 22-minute episode has been a model of comedic restraint. Easy jokes were avoided. Funny ones landed swiftly and moved on to make room for the next. Rather than encouraging actors to mug and showboat, the camera paused briefly on subtle glances and smirks. Mindy Kaling, who writes for the show and plays the ditzy customer-service rep Kelly Kapoor, told
Rolling Stone
that
The Office
is a show without "chuffa"—a writers'-room term for "filler that seems like it's funny but isn't really a joke." The hourlong episodes make us wonder if there's a word for "filler that seems like a joke but isn't really funny."'
(click
HERE
to read the rest of the article)
I don't agree with all of their conclusions, but I do think they're dead-on with some points (especially with how Ryan has been handled so far, and whether or not a happy PB&J is best for the series). I will admit that we have a LOT of room left this season, and it's hard to say how the whole thing will play out. I wouldn't say I'm "worried" about the show at this point, but this article has tapped into some of my fears about what COULD happen.

So what do you guys think?
Category:
general
-- posted at: 3:53pm EDT
Comments[15]
---
Thu, 18 October 2007
Sounds like a pretty Jan-heavy episode, so this might be interesting. And seriously, Dwight's B&B? This is either going to be pure comedy gold or a horrible, horrible disaster. Let's hope for the former!

From NBC.com:
MONEY
9/8c TV14
10.18.2007
EASY COME, EASY GO - As Jan (Melora Hardin) renovates the condo, Michael (Golden Globe winner Steve Carell) confronts his growing debt every way he can, which includes pressuring his employees for a loan. Pam (Jenna Fischer) and Jim (John Krasinski) spend a night out on Dwight's (Rainn Wilson) family farm, now a bed and breakfast. B.J. Novak, Ed Helms, Leslie David Baker, Brian Baumgartner, Kate Flannery, Oscar Nunez, Phyllis Smith, Paul Lieberstein, Mindy Kaling, Creed Bratton and Craig Robinson also star.

EDIT:
Remember, this is going to be the LAST hour-long episode in a good while (they only ordered five, and I'm guessing the last one will be the season finale). I guess we'll see next week whether or not we miss the 45 minute running time or not! I have a feeling that 21 minutes is going to seem a bit too short... wish we could hit the sweet spot of about 30 total minutes of show. Seems like it'd be just about perfect.
Also, remember to join us in the TWSS CHAT room after the show.
Category:
general
-- posted at: 8:06am EDT
Comments[38]
---
Wed, 17 October 2007
Listener Luke sent me an e-mail today, pointing me towards a headline on IMDB regarding the possible writer's strike. From
IMDB
:
Raising legitimate hopes for the first time that a strike by the Writers Guild of America against Hollywood film and TV studios could be averted before the expiration of the current WGA contract on October 31, the producers on Tuesday withdrew a proposal that would have delayed payment of residuals to writers until the costs of production, distribution and marketing were recouped. Nick Counter, president of the Alliance of Motion Picture & Television Producers, said that the group was withdrawing the proposal "in the overriding interest of keeping the industry working and removing what has become an emotional impediment and excuse by the WGA not to bargain." The WGA issued a terse response, stating that it hoped that the withdrawal of the recoupment proposal "means the companies are ready to begin serious negotiations."
Sounds good. Let's hope for the best, otherwise I'll have to start that long awaited DEAL OR NO DEAL podcast I've been toying with.
Category:
general
-- posted at: 7:56pm EDT
Comments[0]
---
Tue, 16 October 2007
Some people
aren't very amused
, but accommodation review site TRIPADVISOR has posted a listing for the
Schrute Farms Bed & Breakfast
.
From the copy:
"
Schrute Farms is the number one beet-related agrotourism destination in Northeastern Pennsylvania. We offer the finest accommodations for the casual traveler and/or beet enthusiast. Come join us and experience majestic Schrute Farms.



Room Amenities:


-Three Themed Rooms: America, Irrigation, and Night-time
-Handmade mattresses
-Beds do not conform to traditional sizes; closest is twin



Property Amenities:


-We cater to the elderly
-Field and barn tours
-Side car Rides
-Table-making demonstrations
-Tractor Mosey
-Homemade Beet Jam demonstration



Policies:




-Check in time: After 5:30pm on weekdays, 3pm on weekends


-Check out time: Before 9:00am, 11am on weekends"


Book your getaway weekend now.

(the reviews are good for a chuckle as well...)




Category:
general
-- posted at: 6:39pm EDT
Comments[6]
---
Tue, 16 October 2007
Episode # 30 -- "Launch Party" (10/11/07)
Episode # 30 of THAT'S WHAT SHE SAID finds both Matt and Drew taking a chance on a hot circle of garbage. Congratulations! Today is your day. You're off to Great Places! You're off and away! Unless you're Michael Scott, that is. Michael's outside looking in when Ryan fails to find him "I" enough for the Dunder Mifflin Infinity VIP launch party list. What to do but stage a much better, sexier party right there in Scranton? It's not kidnapping if you let him go, right? Will Dwight beat the machines? Will Jim and Pam sneak that pizza? Will Andy get that date with Angela? Will Darryl, in fact, hit that? All *I* can say is: Here Comes Treble for the win! Incidental music provided by the Podshow Podsafe Music Network. Email us at TWSSpodcast @ gmail.com, or leave a comment on our blog page at TWSSpodcast. com. iTunes reviews are always appreciated! Help spread the word!
Comments[19]
---
Mon, 15 October 2007
Holy crap on a crutch! We actually WON the DMI logo contest! Alicecomplex's logo (seen below) won out in the general voting over all the other DMI branch logos. I couldn't be more proud. For her efforts, she'll receive 300 SchruteBucks AND Angela Kinsey's "Sprinkles" t-shirt as seen in the season premier (autographed to boot).

Nice work!

Comments[7]
---
Fri, 12 October 2007
Vote For The Schaumburg Logo NOW!
well, we all voted for out favorite logo from within the Schaumburg submissions, and now "alicecomplex" has her logo going up against the best of the other branches.
What I'm not happy about is the fact that the final voting is open to ANYONE. Yes, ANYONE. Anyone at all. You don't even have to be playing the game in order to vote.
So what does that mean? Well, for one thing, it means PENNY ARCADE's huge audience can freely vote for the Spokane, WA's Dunder Mifflin "Fruit F*cker" logo and pretty much kill anyone else's chance to win. Same thing for branches associated with other giant forums or personalities. Now, I'm not saying that the TWSS branch isn't big, but we're not pulling in anywhere near the numbers of these other sites.
Voting closes on Sunday, so if you read this blog and get a chance, please vote for the Schaumburg branch's logo
HERE
. At stake for the grand prize winner is the T-shirt Angela Kinsey wore during the FUN RUN episode.
Comments[4]
---
Thu, 11 October 2007
What's that? Another party, you say? Oh, THE OFFICE, will you never learn? Season three was filled to the brim with party after party, and hopefully season four will keep things focused back where they belong-- at work! In any event, let's hope for a little Michael redemption this episode if at all possible.
From NBC.com:
LAUNCH PARTY
9/8c TV14
10.11.2007
THE WORLDWIDE WEB - The Dunder Mifflin Infinity website is launching and Michael (Golden Globe winner Steve Carell) is excited about going to the big launch party in New York while Angela (Angela Kinsey) plans a satellite party for the Scranton branch. Meanwhile, Dwight (Rainn Wilson) competes against the website to see who can sell the most paper in one day. John Krasinski, Jenna Fischer, B.J. Novak, Melora Hardin, Ed Helms, Leslie David Baker, Brian Baumgartner, Kate Flannery, Mindy Kaling, Paul Lieberstein, Oscar Nunez, Phyllis Smith, Creed Bratton, and Craig Robinson also star.

Category:
general
-- posted at: 3:38pm EDT
Comments[50]
---
Tue, 9 October 2007
Episode #29 -- "Dunder Mifflin Infinity" (10/4/07)
Episode # 29 of THAT'S WHAT SHE SAID finds both Matt and Kevin enjoying a wide variety of gourmet snack treats. Like sands through the hourglass, these are the days of Dunder Mifflin... and not even Dr. Drake Remoray could sort out the hookups, bombshells, break-ups and catfights in this week's episode. Another prodigal son is back in town, and he comes bearing blackberries, websites, and supersexy man-stubble. Will Michael learn to accept change? Will Ryan score with Pam? Will Creed ride the bull? Could Phyllis be a bigger beeyotch? And seriously... where are the turtles? Incidental music provided by the Podshow Podsafe Music Network. Email us at TWSSpodcast @ gmail.com, or leave a comment on our blog page at TWSSpodcast. com. Check out Kevin's blog and podcast at fratpackpodcast. com. iTunes reviews are always appreciated! Help spread the word!
Comments[20]
---
Thu, 4 October 2007
You want more Ryan? You GOT more Ryan.
From the NBC website:
DUNDER MIFFLIN INFINITY
9/8c TV14
10.04.2007
THERE'S A NEW BOSS IN TOWN - Much to the dismay of Michael (Golden Globe winner Steve Carell) and many of the employees, Ryan (B.J. Novak) returns to the Scranton branch of Dunder Mifflin to bring the company into the digital age. Angela (Angela Kinsey) is still upset about her cat. Rainn Wilson, John Krasinski, Jenna Fischer, Melora Hardin, Ed Helms, Leslie David Baker, Brian Baumgartner, Kate Flannery, Oscar Nunez, Phyllis Smith, Paul Lieberstein, Mindy Kaling, Craig Robinson and Creed Bratton also star.

-------------------------------
I enjoyed the premier, but I'm really looking forward to this episode because Mike Schur is listed as the writer (Schur, who portrayed "Cousin Mose" last season, has written or co-written many of my favorite episodes).

Post your thoughts in the comment section!
Category:
general
-- posted at: 2:21pm EDT
Comments[42]
---
Tue, 2 October 2007
As most of you probably know, Entertainment Weekly has four (count 'em), FOUR collectible covers featuring The Office's hottest couples.
All I can say is... Yowza.
From the cover story:
-----------------------------------------
'The Office': Working Overtime
There is no way you will find The Office's set unless someone tells you where to look, and even then, it ain't easy. Buried deep in a swath of Van Nuys warehouses, the soundstage sits at the rear of a dead-end street where 18-wheelers turn around and the hot sun bakes the concrete blister gray. The first thing that catches your eye is a sign for Vance Refrigeration, and then another for a paper company by the name of Dunder Mifflin. Soon you're idling past that familiar parking lot, the very spot that's been home to both a tear-jerking confession of unrequited love and a ridiculous bouncy castle intended to catch the faux-suicide attempt of an unhinged boss desperate to prove a point.
On this mid-September day, though, the anonymous lot, clogged with trailers and craft services, is almost unrecognizable. Inside, you're ushered into a small room just off the stage, and things become more familiar. Two monitors transmit shaky, nausea-inducing images from the mockumentary cameras: boxes of paper, drab carpeting, venetian blinds, a poster of some very scary babies. You watch an ordinary day in the life of The Office unspool as cast members wander in one by one to talk about how blessed they feel to be a part of this show. But that's where the conversation starts and ends: They're reluctant to spill any details about the series' fourth season, which started Sept. 27. If they do, it seems, executive producer Greg Daniels — described by one actor as ''the most quiet badass you'll ever know'' — will kill them. So here we are in a tiny room on a dead-end street in an industrial section of Van Nuys not being told anything. In a way, it's appropriate: a very awkward story on the awkward genius that is The Office.
Read MORE here (or buy the issues... you know you want to).

Category:
general
-- posted at: 7:03pm EDT
Comments[9]
---
Tue, 2 October 2007
Episode # 28 -- "Fun Run, parts 1 & 2" (9/27/07)
Episode # 28 of THAT'S WHAT SHE SAID finds both Matt and Kevin running for fun while snacking on a tasty PB and J. We're cursed, cursed I tells ya! When a triumvirate of tragedies torment the Scranton crew, Michael looks for a way to break the curse. His solution? A rabies awareness fun run, natch. Elsewhere, a new relationship blooms, while another teeters on the brink... What's a farmboy to do? will Michael digest his fettuccine alfredo? Will Pam get a good deal on a light fixture? Will Sprinkles get into cat heaven? And for the love of god, won't somebody think of the rabid? Incidental music provided by the Podshow Podsafe Music Network. Email us at TWSSpodcast @ gmail.com, or leave a comment on our blog page at TWSSpodcast. com. Check out Kevin's blog and podcast at fratpackpodcast. com. iTunes reviews are always appreciated! Help spread the word!
Comments[15]
---
Sat, 29 September 2007
EDIT: The task is now live. You have to use the online design tool supplied by the DMI site, so my "official" logo is out. In fact, the only text you can have in your logo is the name of your branch... so not even a TWSS reference. Sigh.

Still, we need all DMI branch members to head on over to the site and start designing! You have until midnight on Tuesday.

Oh, and our desks are live too... you can buy stuff to populate your desk, but I'm not sure if I want to waste my SB's that way. Still, if you submit a design you get 50 SBs, so that's something.

====================================

OK folks, they've given out the first official task over at the DMI game-- design your branch logo.

I already jumped the gun and designed a logo on Friday, just for the heck of it (you can see it on the sidebar). But that doesn't mean that someone out there can't do a better one.

Unfortunately, the DMI website appears to be broken again since the link to start designing your logo goes nowhere (and the promised desk feature STILL isn't working, despite a message saying it is). The deadline for the task is 6pm E on Monday, so keep your eyes open.

Comments[5]
---
Fri, 28 September 2007
They've been busy over at the NBC/Universal store hand-crafting a selection of cool new THE OFFICE related T-shirt designs. Whether you're joining a fun run, farming beets, jamming to Kevin's latest rock project, or debating the value of the weakened dollar against the SchruteBuck, they've got you covered.
The official
RACE FOR THE CURE
T-shirt:
The Scrantonicity shirt
:
The Stanley nickels:ScruteBucks Ratio T-shirt
:
The official
Schrute Farm Beets
long-sleeve T:
And once again, I take a size XXL (not sure why I keep saying that... haven't had anyone bite yet...)
Category:
general
-- posted at: 5:54pm EDT
Comments[6]
---
Thu, 27 September 2007
It's been four long months, but the season premier is finally upon us! Unfortunately, I am being forced to attend our school's "open house" on Thursday, so I won't be able to see the episode until later in the evening.
Feel free to hit the TWSS chatroom, though! Maybe I can coax Ian or Kevin or a few other notables to stop by...
From the NBC website:
FUN RUN
9/8c TV14
09.27.2007
THE RUN FOR THE CURE-SPECIAL ONE-HOUR PREMIERE - A freak accident causes Michael (Golden Globe winner Steve Carell) to feel the office is cursed. He explores the religious beliefs of his employees before deciding to hold a charity 5K fun run. Meanwhile, further developments in the romances of Pam (Jenna Fischer) and Jim (John Krasinski), and Dwight (Rainn Wilson) and Angela (Angela Kinsey) are explored. B.J. Novak, Melora Hardin, Ed Helms, Leslie David Baker, Brian Baumgartner, Kate Flannery, Oscar Nunez, Phyllis Smith, Paul Lieberstein, Mindy Kaling, Craig Robinson and Creed Bratton also star.

-----------------------------

Starting the season with four hour long episodes really puts the pressure on, so I'm hoping the premier will be able to deliver without stretching things too thin.



Category:
general
-- posted at: 3:05am EDT
Comments[37]
---
Wed, 26 September 2007
EDIT: Right after posting this, I found Eric's email in my spambox... to quote Professor Farnsworth, "good news, everyone!" The Schaumburg branch officially belongs to TWSS!
----------------------------
OK, I just got an email saying I was officially "hired" on as an employee in the SCHAUMBURG, IL branch. According to the FAQ, you are automatically hired *IF* the person whose code you entered is selected as the regional manager, so I'm hoping Eric was able to get his winning notification. If not, there are still several open branches. Ultimately, I'd like everyone who listens to TWSS to be in our branch, but it might not happen unless we take control of one ourselves (if the manager whose code you entered DOESN'T win, your hiring is left up to the whims of the manager that DID).
At this point, it almost seems like too much of a hassle to get EVERYONE who signed up to RE-sign up under a different branch, but I guess I'll have to wait and see if Eric was notified. As of now, if you click on the link for "your branch," it only gives an error message.
BTW, the game
FAQ
has been posted, if you're interested in seeing what you're getting yourself into.
Comments[7]
---
Mon, 24 September 2007
Episode # 27 -- Retro: Diversity Day
Episode # 27 of THAT'S WHAT SHE SAID finds Matt and Kevin firing up the flux capacitor for a trip to Diversity Tomorrow (because today is almost over). What's the world coming to when a white man can't use the N word? Michael finds himself in hot water when his Chris Rock impression attracts the wrong sort of attention from corporate. Will Michael learn the error of his ways? Will Jim close the big sale? Will Pam hear the thwip thwip thwip sound? Will Kelly ever buy that googi googi? As Abraham Lincoln once said-- if you don't like this episode, I'll attack you with the North. Incidental music provided by the Podshow Podsafe Music Network. Email us at TWSSpodcast @ gmail.com, or leave a comment on our blog page at TWSSpodcast.com. iTunes reviews are always appreciated! Help spread the word!
Comments[14]
---
Mon, 24 September 2007
Thanks for your patience, guys.

Kevin and I recorded out "Diversity Day" episode tonight, and I will edit and upload it (hopefully) by tomorrow evening some time.

Look for the NEXT new episode of TWSS in about 7-8 days, based on the hour long season four premier episode, "Fun Run."



Category:
general
-- posted at: 3:41am EDT
Comments[2]
---
Sun, 23 September 2007
On Friday, the organizers of the official Scranton THE OFFICE convention posted the following information on ticket prices. Keep in mind that AS OF NOW, they still haven't confirmed what cast members or writers will be attending-- although they are promising an announcement soon.

Tickets officially go on sale on Tuesday, Sept. 25th at 10 AM Eastern
Throughout the weekend we will have a street festival (free and open to the public) featuring food, local vendors selling Scranton-related merchandise, the NBC Store, Office Olympics and two open-air stages offering a wide assortment of live entertainment. There will likely be a number of random cast sightings at the street festival and tons of other fun things to do. If you want to ensure a great The Office Convention experience, however, you'll want to sign up for a weekend pass. You will need an "Assistant to the Regional Manager" pass or higher to get into limited-admission cast appearances.
The Intern - $25 Weekend Pass
Your packet will include:
Admission all weekend to view continuous episodes of The Office in theaters throughout downtown Scranton
Admission to The Office cast wardrobe display all weekend
Unlimited access to The Office Convention trolley buses Friday, Saturday and Sunday
Your very own The Office Convention lanyard to wear all weekend
A limited-edition The Office Convention cast photo card
A copy of The Office Convention Magazine - official map and guide to the convention
Assistant to the Regional Manager - $50 Weekend Pass
*Limited number available - Your packet will include:
Access to at least one of the limited-admission cast appearances on Saturday or Sunday
Regional Manager - $100 Weekend Pass
*Limited number available - Your packet will include:
Access to limited-admission cast appearances on both Saturday and Sunday
Corporate - $250 Weekend Pass
*Very Limited number available - Your packet will include:
Access to all cast appearances
Access to exclusive cocktail parties (*Note: Must be 21)
Official The Office Convention T-shirt
*Note: Special photo ID provided (required for admission to limited events)
-------------
Ok... $250? How many cast appearances is that good for? Which cast members? What if I pay $50? Do I get to pick WHICH cast member I get to see? Again, I know this is a first attempt, but I think it's really crazy to expect people to outlay this kind of money on faith alone, without any confirmation of who will be showing up.

In all honesty, I wouldn't mind going. It's just not meant to be this year, I guess.


Category:
general
-- posted at: 4:28pm EDT
Comments[1]
---
Fri, 21 September 2007
Ok folks... the long rumored "The Office" home game is gearing up to start, and we need to get our TWSS branch up and running.
Eric "Sabai" Olsen is going to be my contact on this front, and he has set up a branch for us to join. The first manager that gets 15 people to sign up under their access code gets control of that branch.
I'm REALLY rather pissed off that the Racine, WI branch has somehow already been taken. Because of this, we're going to have to go "south of the border" and start our very own SCHAUMBURG, IL branch.
To sign up, to go the official site:
Http://www.dundermifflininfinity.com
register, and say you would like to be an employee for the SCHAUMBURG branch. When asked, enter this code:
74gtynbdl9
Time is really of the essence. The first one to get 15 people to sign up gets control of that branch. We definitely need to be in charge of our own TWSS branch, so let's get signing up!
Comments[19]
---
Mon, 17 September 2007
Tying in with yesterday's Emmy coverage, the Scranton Times-Tribune posted an interview with Greg Daniels which talks about his plans for the convention in October as well as some spoilers for season four.
From the article:
"Mr. Daniels, executive producer of the Scranton-set NBC sitcom "The Office," which will vie for its second consecutive Outstanding Comedy Emmy tonight, told The Times-Tribune in a recent interview that he's currently trying to get the network to pay for him and the show's other writers to come to Scranton for the first "The Office" Convention, set for the weekend of Oct. 26-28.
Mr. Daniels has been privy to the convention's plans since early this year. Overall, he's been encouraged by what he's seen.
"It looks like they have their act together," he said from his car while en route to "The Office's" production offices in Van Nuys, Calif. "It seems to me that a lot of the fans would like to meet each other. There's sort of a community there; they've become friends online."
The visit, he said, would be productive on two levels. First, they could participate in the convention itself, most likely in some sort of Q&A forum. Second, it would give the writers a better feel for the area and the chance to grab a few new story ideas.

Then there's the matter of the cast. Convention planners have extended invites to everyone from star Steve Carell (buffoonish boss Michael Scott) on down, but so far no one has made the commitment to show up. Originally, the week leading up to the convention was to be a hiatus week for the cast, but the network's demand for an additional episode has turned it into a full-shooting week, Mr. Daniels said."
You can read the full article
HERE
.
Maybe it's just me, but the convention certainly seems pretty haphazard. Here it is, September 17... the convention only a month away... and they still don't know IF the writers will come, or IF any of the cast will be attending. I've never seen a convention like this in my life. Hell, I'd be willing to put my money down if I knew for a FACT who was going to be there. As it stands? It's like a huge roulette game-- the ball might come up Greg Daniels, Steve Carell, and Jenna Fischer... or it might just be a total wash-out. I wish I could attend regardless, but right now, I just don't have enough incentive to try and swing it.
Category:
general
-- posted at: 11:07pm EDT
Comments[4]
---
Sun, 16 September 2007
Tough competition this year... let's hope for the best!
First category... Best Suporting Actor in a Comedy Series... Aaaaaand...
Rainn Wilson loses to Jeremy Piven
! Ah well... tough call for me, as I love both THE OFFICE and ENTOURAGE. I really think that Rainn carried a LOT of the comedic weight last season, and that he was pretty integral to the show's success. It's just too bad that this category was so strong... Ari Gold, Dwight Schrute, Johnny Drama? Hard, hard decision.
Speaking of Rainn Wilson, did anyone else see
his new commercials
with the
U.S. women's soccer team
?
Score so far: The Office 0, The Other Guys 1
Next up... Best Supporting Actress in a Comedy Series... (come on, Jenna!)... aaaaaaand... GAH!
Jenna Fischer loses to Jamie Pressly
! Her character definitely had a huge role in the second season of MY NAME IS EARL, but it's definitely a one note role. I guess the Emmy voters went for the BROAD comedy of EARL over the more subtle emotional journey that Pam went through in season three.
Score so far: The Office 0, The Other Guys 2
OK, Steve Carell is presenting now. He's got his usual "every man," nice guy thing going. He's giving "props" to all of his Office-mates. Ha! Nice montage of "quotes" from Rainn, John Krasinski & Jenna Fischer. Something to look forward to on the season four DVD I guess... and it's worth a point! Why not? :)
Score so far: The Office 1, The Other Guys 2
Ok... Ken Kwapis up for Best Director... Aaaaaaand....
Kwapis loses to the director of UGLY BETTY
! The Office denied yet again (although GAY WITCH HUNT was never my favorite episode).
Score so far: The Office 1, The Other Guys 3
Outstanding writing in a comedy series... Greg Daniels up for GWH, Mike Schurr up for THE NEGOTIATION... come on, Mike! I'm rooting for ya, man... Aaaaaaaaand...
GREG DANIELS WINS!
Finally!
Score so far: The Office 2, The Other Guys 3
Hmmmm... Rainn Wilson is up on stage with Wayne Brady now... and apparently he's going to compete somehow against Kanye West in a "Don't Forget The Lyrics" battle over "Kanye West lyrics." Loser has to quit show business! Har. And Rainn Wilson wins! ;) Give 'em another point.

Score so far: The Office 3, The Other Guys 3
Score so far: The Office 4, The Other Guys 3
All right... the big one... Outstanding Comedy Series...
goes to 30 ROCK
! Sheesh! The Office is just totally dominated tonight! I'm a fan of 30 ROCK, but I'm not sure if it was ready to win based on just this first season. Well, the Emmy voters have spoken.
Score TOTALS: The Office 4, The Other Guys 4 (a tie?)
Gotta say, I'm pretty disappointed in The Office's showing this year, but they were up against some pretty tough competition. The Emmy voters went for some non-traditional choices all told, so I can't complain too much (I mean, at least Tony Shaloub didn't win for best lead actor in a comedy series, right?). If The Office couldn't win for best series, I'm glad it went to 30 ROCK. Here's hoping the award will give 30R some wiggle room in the schedule if the ratings aren't there this season.
---
Various shots of the cast from the red carpet

:
Mindy Kaling
1
2
-- wow, Mindy's in the "worst dressed" category on Yahoo!'s Emmy coverage. Yikes.
Looks like some of the other live blogs are calling
Jenna Fischer
's dress a "fashion faux pas." Yahoo! also put Jenna in the "worst dressed" category on their coverage page. What do you guys think?
1
2
3
Rashida Jones
1
And just for good measure, a shot of
Sarah Chalke
. She's purty. Oh, and you can see
Rainn Wilson
in the background too.
1

For the ladies, here's a shot of
John Krasinski
in his tux.
1
Category:
general
-- posted at: 8:12pm EDT
Comments[16]
---
Thu, 13 September 2007
Part of why our dear friend Ian Casselberry stepped down from co-hosting TWSS had to do with his desire to make a name for himself in the blogosphere.
He's been working on his
own personal blog
and his sports themed blog for a few years now, but more recently he's gotten a paying gig writing about his local love, the
Detroit Tigers
. Thanks to traditional media embracing the blogging world lately, Ian has been asked to represent the Tiger Blogger's point of view on ESPN.com, and most recently in an article for
USA TODAY
.
Let's all wish Ian good luck and further success with his writing career.
Category:
general
-- posted at: 10:20am EDT
Comments[2]
---
Mon, 10 September 2007
The New York Times today posted a rather lengthy article looking at the upcoming film "DAN IN REAL LIFE," and speaking with its star, our old pal Steve Carell. Apparently, Steve is a big weirded out by being called "nice" all the time.

From the article:
"I don't think I'm especially nice... I just don't think I'm a jerk. To have that be kind of your banner is odd, and a little sad, because I think it speaks to ... Everybody should just be nice. I happen to think it's something you shouldn't be singled out for being.?
As for the nice thing, he just can't help himself. Over the course of a dinner interview at Jerry's Famous Deli in Studio City he apologized for showing up a half-hour late for the interview — delayed because shooting the first episode for the new season of "The Office? took longer than expected. And he apologized for the noise level in the restaurant, which made taping the interview impossible, and for the lateness of the appointment.
But hadn't he also had a long day? "I never want to hear myself complain about how grueling acting on a TV show is,? he said. "We're far too lucky. I see too many people work too hard at jobs they don't enjoy to complain about acting on a show that makes me laugh really hard every day.?
He paused just long enough. A beat.
"But yes, it's terrible, and I can hardly see straight.?
Click HERE to read the rest of the article.
(photo by J. Emilio Flores for The New York Times)
Category:
general
-- posted at: 2:14pm EDT
Comments[4]
---
Sun, 9 September 2007
If you didn't pull the trigger on the season three DVD set last week, Circuit City this week is offering the set for $29.99 (which also includes an "exclusive" The Office mousepad). This is the lowest price I've seen on the set so far.

The deal runs from Sunday September 9th through Saturday September 15th.

Category:
general
-- posted at: 5:20pm EDT
Comments[4]
---
Fri, 7 September 2007
Old news by now, surely:

Jenna Fischer and husband James Gunn have made a joint announcement on their MySpace pages that they will be separating/divorcing.

To quote from the posting: "We are sorry for any pain this causes family and friends. The enthusiasm we have expressed for each other's lives, spirits and careers is real—we have been each other's cheerleader and friend during the past six years and continue to be so now and in the future."

Maybe I'm out of the loop, but this certainly came as a surprise-- they always seemed to "couple-y" in all of the posts and comments, TV appearances, etc. Ah well. Did John C. Reilly break up their marriage? :) I guess we'll never know. Damn that Dewey Cox.

Still, at the very least, delusional male fans of THE OFFICE can look forward to Fischer being "on the market."



Category:
general
-- posted at: 2:36pm EDT
Comments[11]
---
Mon, 3 September 2007
by Kevin Crossman
Review
Coming to stores on September 4th is the DVD release of Season 3 of The Office. The four-disc set contains all 22 episodes and a host of extras.
The Episodes
Each episode is presented in pristine widescreen format and looks sharp on DVD. After an incredible Season Two that was one of the best seasons in television history, The Office's Season Three cannot help but be somewhat of a letdown. The early episodes with Jim in a separate branch office in Stamford in particular are not well-loved by fans. These early episodes also feature Pam as kind of an aimless soul. However, both storylines work well when placed in the context of the entire season and are well-worth a second look as part of the entire season package on DVD.
The packaging of episodes is pretty much what you'd expect. The episodes are shown in entirety, with Deleted Scenes for each episode easy to get to after playing the episode. Unfortunately, the Deleted Scenes are presented as one large clip, unlike the Deleted Scenes on The Office website where you can pick and choose which scene to watch. Another note is that the "Traveling Salesmen" and "The Return" episodes are presented together as they were when rerun as an hour episode. While this means additional scenes are included, each episode's individuality is reduced. This hurts "The Return's" cold open with Dwight (Rainn Wilson) on the job-hunt, for example.
Fans of the show have commented that this season belonged to the character Pam and actress Jenna Fischer. Fischer takes a character that appeared as a timid wallflower in Season One and has turned her into a sympathetic and dynamic character by the end of Season Three. John Krasinski's Jim character is subdued for most of the season, a turn-off to many fans. However, placed in context of his character's story-arc this acting style is understandable. New characters Andy and Karen (Ed Helms and Rashida Jones) are great foils to the existing cast and are definitely two big reasons to remember this season.
Steve Carell continues to evolve the character of Michael Scott from an insufferable, mean, and bloated windbag in Season One to a tragically flawed man-child in Season Three. He has many standout moments, and increases the mix of funny moments, cringe-worthy statements and monologues, and adds this season many emotionally effective performances.
The Bonus Materials
A complete list of bonus features is shown below. A couple "unique to the DVD" items include "Kevin Cooks Stuff in The Office" a funny vignette featuring Kevin (Brian Baumgartner) and the high-energy "Dwight Schrute Music Video" that has to be seen to be believed. More interesting is the original mini-episode "Excerpts From the 2006 NBC Primetime Preview Hosted by "The Office? Cast" that features a storyline with Michael buying a flat-screen television. This is also funny and is produced with the same quality and care as a regular episode. Hip-hop and comedy fans will also appreciate the full version of the "Lazy Scranton Video."
The commentaries are a mixed bag. For the most part, the commentaries decline with the number of people on the commentary track. In particular, the season finale "The Job" is neither fully entertaining or informative because of all the people who are trying to participate. A better option would have been to make two commentaries for this important episode, featuring John Krasinski, Jenna Fischer, and Rashida Jones for one and Melora Hardin, Editor David Rogers, and Director Ken Kwapis on the other. This would have allowed more discussion of the two principal storylines.
Commentaries with fewer participants are better, even if they are for lesser episodes. The "Initiation? Commentary with BJ Novak, Rainn Wilson, and Leslie David Baker is both informative and hilariously entertaining, for example. Novak and Wilson are also good together along with writer Brent Forrester on "Business School." Another standout commentary is for the penultimate episode "Beach Games." In our opinion, writer Jennifer Celotta could do commentaries for all episodes as she is insightful and pleasant to listen to. Ed Helms and Brian Baumgartner are also effective on this commentary, though Director Harold Ramis does not participate as much as he does on the commentary for "Safety Training."
The "Bloopers" provide the only season-spanning bonus feature and that's a shame. The blooper reel is actually really good, but a twenty minute feature about the storylines for the entire season would have made for a more interesting and unique keepsake. A "Making Of" feature for the Stamford branch office would have also been welcome. Given these missing features and Steve Carell being unable to participate in the commentaries, The Office's bonus features are only good but not great.
The Packaging
The "office" theme is presented well in the packaging. Lots of "highlights" over the episode listing by disc, and cast photos, "post-it" notes, and more. Thankfully, the cover of the DVD set features a normal looking Michael Scott, rather than the infamous "Prison Mike" (from "The Convict") that was shown when the DVD set was first introduced.
The DVD menus are animated and well-done. There are visuals and audio that are pertinent to the episodes on each disc, and they provide a wonderfully immersive experience.
Overall
If you're a hardcore fan of The Office, there's no question this is a must-own item. Casual fans will be well-served by this set as well, since the immersive experience can help you understand and appreciate the show's humor and sensibility. However, the middling bonus features and uneven commentaries do present flaws to be aware of.
Bonus Materials
Bloopers, photos, and more at the official The Office DVD site.
Disc 1
Deleted Scenes
"The Coup? Commentary with John Krasinski, Rainn Wilson, Rashida Jones, and Angela Kinsey
"Initiation? Commentary with BJ Novak, Rainn Wilson, and Leslie David Baker
Disc 2
Deleted Scenes
Kevin Cooks Stuff in The Office
Excerpts From the 2006 NBC Primetime Preview Hosted by "The Office? Cast
Toby Wraparounds
Dwight Schrute Music Video
Joss Whedon Interview
Videos From The Office "Make Your Own Promo? Contest
Disc 3
Deleted Scenes
"Traveling Salesman?, "The Return? Commentary with John Krasinski, Rainn Wilson, Rashida Jones, Ed Helms, Leslie David Baker, and Editor Dave Rogers
"Business School? Commentary with BJ Novak, Rainn Wilson, and Writer Brent Forrester
Disc 4
Deleted Scenes
Blooper Reel
Lazy Scranton Video
Conan O'Brien Excerpt from the 58th Annual Primetime Emmy Awards
"Safety Training? Commentary with BJ Novak, Mindy Kaling, and Director Harold Ramis
"Women's Appreciation? Commentary with Jenna Fisher, Angela Kinsey, Kate Flannery and Writers Lee Eisenberg and Gene Stupnitsky
"Beach Games? Commentary with Ed Helms, Brian Baumgartner, Writer Jennifer Celotta, and Director Harold Ramis
"The Job? Commentary wtih John Krasinski, Jenna Fischer, Rashida Jones, Melora Hardin, Editor David Rogers, and Director Ken Kwapis
Category:
general
-- posted at: 4:52pm EDT
Comments[9]
---
Sun, 2 September 2007
I already mentioned the Best Buy exclusive edition, and now Target is offering their own version of The Office season three DVD.

Wrapped in a brown paper "Nifty Gifty" bag, the Taget exclusive comes with an extra bonus disc featuring Q&A with the cast and crew at the Museum of Television and Radio. It also comes with a retail price of $37.99, which seems a bit steep for that extra disc. The regular season three DVD set is priced at $31.99.
Category:
general
-- posted at: 4:43pm EDT
Comments[3]
---
Fri, 31 August 2007
Nearly everyone and their mothers are reporting this breaking story, so why not jump on the bandwagon?
NBC Universal, fresh from announcing their new "hulu.com" on-demand download service, has so far refused to renew its contract with Apple's iTunes store to sell episodes of THE OFFICE, SCRUBS, HEROES, and all other NBCU owned properties. The current contract is set to expire in December.
Some of you may remember the ruckus Universal's music arm caused a few months ago when they refused to renew music rights with Apple as well. Seems like the big-wigs over at NBCU want to be able to charge and force bundle whatever they want, and don't like the flat $0.99/1.99/9.99 structure Apple has sworn (and profited) by. NBCU properties currently account for 40% of all videos sold on iTunes, and I suppose they feel they deserve a bigger cut of the action.
The New York Times is reporting that Universal's argument is that "NBCU wants to sell a package, say an episode of "The Office? with the movie "The 40- Year-Old Virgin,? because they both star the comedian Steve Carell." Apple, obviously, doesn't want to do that since they feel complicated pricing turns customers off. NBCU also claims that piracy concerns have something to do with this, although why you'd DENY people a chance to buy a show legally is beyond me. All this does is drive more people towards Bittorent.
Editor Jeremy Horowitz of Apple fan-site iLounge.com has posted an editorial on the decision which echoes some of my same points:
"Hi, NBC. It's me, Jeremy. You probably don't know me, but I'm one of your customers. That's right, "customers.? Two years ago, that word wouldn't have made any sense to either of us. The idea of paying money for your TV shows was next to ridiculous to me back then. Even today, I think it's on the fine edge of foolish, and all it would take is one really dumb move by your company and I'd stop paying to watch your shows.
Today, you did something that comes as close to "really dumb? as you'll need to get to lose my business entirely. You announced that you're considering pulling your videos out of the iTunes Store come December over piracy and pricing concerns. The New York Times also reported that you're holding back on selling movies through iTunes because you're worried about piracy.
[...]What you should have learned from the iTunes experiment is simple: Apple is helping you make money, and build fan bases. Shows like The Office that were going nowhere suddenly developed religious fans and—in my case—customers. I missed the first and half of the second seasons of The Office because nothing you did to promote the show worked properly. Then, one day while I was on vacation, a friend recommended the show. So I downloaded an episode from iTunes. Then I downloaded the entire series. I let my now-wife watch, then she and I both got our fathers (and other family members) hooked, and so on. The same thing happened with Battlestar Galactica, and this week, I bought the entire first season of Heroes. It's purely coincidence, I think, that The New York Times reported this morning that those are your three most popular shows on iTunes.
Without iTunes, this would never have happened. I want to underscore the word "never.?
To read more of Jeremy's editorial, go HERE.
So what do you guys think? Did you learn to love THE OFFICE through iTunes downloads? Do you care about this move? Many people believe iTunes sales are what kept THE OFFICE viable to NBC in the first place, so is it "fair"? Or just business as usual?
EDIT:
Apple responded to this whole thing, giving some insight into NBCU's demands for pricing--
Apple (R) today announced that it will not be selling NBC television shows for the upcoming television season on its online iTunes(R) Store (
http://www.itunes.com
). The move follows NBC's decision to not renew its agreement with iTunes after Apple declined to pay more than double the wholesale price for each NBC TV episode, which would have resulted in the retail price to consumers increasing to $4.99 per episode from the current $1.99. ABC, CBS, FOX and The CW, along with more than 50 cable networks, are signed up to sell TV shows from their upcoming season on iTunes at $1.99 per episode.
"We are disappointed to see NBC leave iTunes because we would not agree to their dramatic price increase," said Eddy Cue, Apple's vice president of iTunes. "We hope they will change their minds and offer their TV shows to the tens of millions of iTunes customers."


Apple's agreement with NBC ends in December. Since NBC would withdraw their shows in the middle of the television season, Apple has decided to not offer NBC TV shows for the upcoming television season beginning in September. NBC supplied iTunes with three of its 10 best selling TV shows last season, accounting for 30 percent of iTunes TV show sales.
$4.99 per episode? Seriously NBC?
Category:
general
-- posted at: 6:24pm EDT
Comments[9]
---
Wed, 29 August 2007
For those of you who actually pay attention to the TWSS news segments, you may remember Ian and I talking about how Fox and NBC were teaming up to create a YouTube-like video streaming service that would both allow on-demand streaming of popular shows as well as allow other services access to distribute the videos themselves. Well, let's let the good people at
Adweek.com
explain how this thing workds:
"
When it does launch, the site will allow fans to stream episodes of NBC series such as The Office and Friday Night Lights, along with the soon-to-launch remake of The Bionic Woman. Meanwhile, Fox is planning to offer on-demand episodes of staples like The Simpsons and Mad TV as well as premiering shows such as the New Orleans-set cop drama K-Ville. In addition to Hulu.com, the sweeping venture will see these series distributed across the biggest sites on the Web, including AOL, MSN, MySpace and Yahoo!."
Well, low and behold, the thing is finally almost ready to launch sometime in October. The name of the new site? HULU.com. Yep. Hulu.
Why Hulu, for the love of god? To quote the CEO of the new venture:
"Objectively, Hulu is short, easy to spell, easy to pronounce and rhymes with itself," he wrote. "Subjectively, Hulu strikes us as an inherently fun name, one that captures the spirit of the service we're building. Our hope is that Hulu will embody our (admittedly ambitious) never-ending mission, which is to help you find and enjoy the world's premiere content when, where and how you want it."
Ooooooh-kay.
In any event, if you'd like to try and beta-test the new website, head on over to
hulu.com
and leave your e-mail address. You just might get lucky.
Category:
general
-- posted at: 11:57pm EDT
Comments[3]
---
Wed, 29 August 2007
Just a quick note-- Angela Kinsey recently participated in a moderated discussion about the secrets of improvisational comedy at I. O. West's monthly "Inside the Improvisors Studio" show. Backstage.com summarized the talk for our reading pleasure.
"Kinsey said the seeds of her career were sewn at an early age. "I went to a very progressive [elementary] school in Indonesia," she recalled. "My English teacher had us do improv exercises as a way to brainstorm, and then I had this great theatre teacher, Dr. Allen, and he used improv. And so I just kept looking for that kind of thing."
She continued her acting training at HB Studio in New York. "They were doing a lot of classical pieces, and I would bring in pieces I wrote and it would be like, 'Hey, I wrote this thing. It's called "Plant Lady." She talks to her plants,' " she said with a laugh. Kinsey later moved to Los Angeles to study improv at the Groundlings and I.O. West. "It just seemed like where I was studying in New York was much more classical, which was great, but I wanted to experiment."
To read the rest of the article, go
HERE
.
Category:
general
-- posted at: 11:43pm EDT
Comments[0]
---
Wed, 29 August 2007
Not sure what I think about this promo clip... it's about 3 minutes long, and features all of our favorite "Officians" dishing on what they did over the Summer. The problem? This little clip actually covers a lot of material I assumed would be dealt with in the ACTUAL episodes. And Ryan's posture? Come on, man... you've only been gone four months (at most). What's with the big act?



Well? What'd you guys think?

Category:
general
-- posted at: 9:43pm EDT
Comments[10]
---
Wed, 29 August 2007
As most of you may already know, the reruns of THE OFFICE will begin airing on cable channel TBS on Tuesday September 11th at 10pm/9pm Central. The episodes will continue to air on subsequent Tuesdays.
TBS's official THE OFFICE page can be found
HERE
.
Do I need to remind anyone that the season 3 DVD set hits stores on September 4th? I didn't think so.
What you might NOT know is this-- Best Buy is offering a special exclusive set for season 3, called the "Welcome Aboard Kit." Included in this special pack is the DVD set, a Dundie Award, a Dwight Schrute Mini- Bobblehead and a Welcome Aboard letter packed in an "Office" storage box. The price for all of this extra swag? $42.99.
The regular old vanilla set will run $32.99. If you're interested in the special set, prepare to get their early-- supplies will be limited.
Category:
general
-- posted at: 8:29pm EDT
Comments[3]
---
Wed, 29 August 2007
The official convention page finally posted some information today:
---
Memo
To:
All Employees
From:
Dunder-Mifflin Corporate Party Planning Committee
Date:
August 29, 2007
Re:
The Office Convention
Just a reminder that the October 26-28 company gathering is rapidly approaching. We're in talks with employees from all of our regional branches and everyone is very excited, especially the Scranton branch, who will be hosting the convention. At this time, we don't have a full list of who may be attending since it's right in the middle of Dunder-Mifflin's fall busy season, but we expect a lot of participation from our favorite employees.
We are, however, happy to announce many of the activities that we've already scheduled, and we are doing our best to encourage as large an attendance as possible. Here's a sampling of some of the planned activities:
Office Convention kick-off at the Radisson (5 p.m. Friday, October 26)
Street Festival (Saturday, October 27)
Office Olympics (Saturday, October 27)
Favorite character Halloween party (evening of Saturday, October 27)
Closing ceremonies and Dundee award presentations (Sunday, October 28)
Wardrobe display featuring a sampling of outfits worn by the cast
Screenings of episodes all weekend long at local theaters
Downtown guided trolley tours of 'familiar' Scranton sights
NBC Store locations, including very special surprises
Come join us in Scranton October 26th through 28th for a weekend you'll never forget (unless something out of our control happens).
Sincerely,
The Dunder-Mifflin Corporate Party Planning Committee
---
With no announced guest appearances, I don't think this is enough to get me to Scranton. Still, at least they finally announced SOMEthing. Anyone here still planning to attend?
Category:
general
-- posted at: 8:26pm EDT
Comments[3]
---
Fri, 17 August 2007
Just got this press release through the wire:

----------

Los Angeles CA (Billboard Publicity Wire) August 17, 2007 -- On October 2, critically acclaimed singer-songwriter Wisely is set to release an all-new CD entitled Wisely on Oglio Records, a Fontana/Universal distributed label. The new album is self-titled, because, as the artist relates, "I feel like this is the first record I should have ever made. I finally captured what I hear in my head when I write."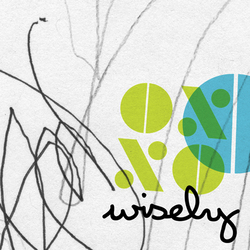 Wisely's music features a lush and heartfelt sound described as 'evocative pop'. For this, his 3rd album as Wisely, the artist teamed with co-producer/drummer Petur Smith (The Januaries, Jason Falkner), and calls upon contributions from Rusty Anderson (Paul McCartney), Joshua Grange (Dwight Yoakam), Rick Boston (Low Pop Suicide), Kalle Gustafsson Jerneholm (The Soundtrack Of Our Lives), and Ludwig Boss (Boss, Ray Wonder). The album was recorded in the legendary singer songwriter refuge of Laurel Canyon (Los Angeles) as well as in Gothenburg and Malmo (Sweden).
Jenna Fischer, from NBC television's "The Office", is a huge Wisely fan (they became close while Wisely was scoring Jenna's self-directed/written film Lollilove). Jenna stars in the video for the album's first single "Through Any Window", directed by John Cabrera (Brian Fuller on Gilmore Girls).

----------


Click on the big play button below to watch the video.
Category:
general
-- posted at: 9:24pm EDT
Comments[2]
---
Thu, 16 August 2007
Kevin pointed out to me that the first trailer for Jenna Fischer's next big film "Walk Hard" has been posted. Co-starring John C. Reilley, WH is a spoof of a musical bio-pic, following the rise (and one presumes, the FALL) of a Johnny Cash analog over the course of his tumultuous career.
Head on over to
Kevin's Frat Pack Tribue site
for more stills and a higher quality trailer download.
There's some good laughs in the trailer, although it also seems pretty broad in places (flipping the car, for example). Still, doesn't Jenna have the purtiest voice you've ever heard? I wish she'd blow ME.... kisses.
Category:
general
-- posted at: 1:38pm EDT
Comments[6]
---
Mon, 13 August 2007
After a couple of OFFICE cast related flops this Summer, I'm still holding out hope for Steve Carell's slightly more subdued turn in "Dan In Real Life." The first full length trailer dropped this week, and it looks like it could go either way. What do you guys think? Hidden gem, or another dud?

Category:
general
-- posted at: 12:27am EDT
Comments[9]
---
Fri, 3 August 2007
PEOPLE magazine published a small update about Jenna Fischer and her continuing recovery from the fall that broke her back last May. How's she doing?
"I'm still sore," Fischer, 33, told PEOPLE at Thursday's Universal Media Studios Emmy party in Malibu. "I have good days and so-so days. I'm definitely able to work."
In
The Office
, Fischer usually sits behind a computer. She adds, "They got a variety of chairs for me. I had to sit in, I think, six different chairs, and got to pick my favorite one."
Fischer, who
hurt her back
after falling at an NBC party in mid-May, explains, "Truthfully, I'm not in a lot of pain anymore. It's more some discomfort. I don't have a headache, but I would say it's comparable to having a low-grade headache."
(Photo by: Frazer Harrison / Getty)
To read the rest of the article, follow the link.
Category:
general
-- posted at: 11:12pm EDT
Comments[2]
---
Fri, 3 August 2007
As a high school English teacher, I am always amazed at how few students I deal with on a day-by-day basis that actually READ outside of school. Maybe that's why this press release caught my eye.
FIRST BOOK
, a literacy organization that provides books to kids in need, recently had an online poll to determine which book or series got adults "hooked" on reading. The most popular result? NANCY DREW. I was more of a Hardy Boys man myself, but Carolyn Keene (a pseudonym for several authors over the years) certain deserves props for introducing generations to the wonderful world of reading. (I wonder how many people read the controversial
Clue In The Clock
? Tsk tsk tsk...
so many swears
...)
To quote from the press release, "research shows that
the single strongest indicator of a child's future reading ability is the number of age-appropriate books in the home
. Yet access to books is almost non-existent for children living in poverty. A recent study found that in middle-income families there is an average of 13 books for every child, compared to just 1 book for every 300 children in low- income neighborhoods. First Book addresses this crisis at its root by providing new books directly to children in need through community- based programs already serving their families." Towards these ends, the program gave away 50,000 new books to the state of Oklahoma (winner of an online vote).
OK, that's all well and good, but what does this have to do with THE OFFICE? The FIRST BOOK site interviewed a handful of celebrities and asked them what was the first book that "hooked" them. One of the celebs? Our very own John Krasinski.
Says John: "There were so many great books I read growing up. I was always a HUGE fan of all things Roald Dahl. Every book from James and the Giant Peach to The BFG to The Witches, nobody wrote more imaginative stories for kids. These worlds he created had the nonsensical appeal of Dr. Seuss, while at the same time, the characters were all written with wonderful complexities and enormous heart. It was a feast for any imagination! And with so many great books, short stories and poems to choose from, you could go on an adventure any day of the week!"
As for me, I remember reading the NARNIA and the OZ books when I was in first or second grade... I dug Encyclopedia Brown, Dr. Seuss, Shel Silverstein, and lots of other great stuff. The lesson here? If there's a kid in your life, do them a favor and buy them a book! They just might grow up to be OFFICE fans.
Category:
general
-- posted at: 7:01pm EDT
Comments[12]
---
Tue, 31 July 2007
I've said before on the podcast that the 60s spy-spoof "Get Smart" was one of my all-time favorite comedies. Will Steve Carell and company manage to do the original show the justice it deserves? Only time will tell, I guess, but in the mean time, check out the first teaser trailer for the new film adaptation.

Category:
general
-- posted at: 11:04pm EDT
Comments[13]
---
Sat, 28 July 2007
Maybe you feel you don't have the voice or time to be a co-host on TWSS, but would you still like to help out?

I'm currently looking for a dedicated TWSS office staff to help with things like news gathering, public relations, and more. I'd like to grow the show as much as I can in this upcoming season, and I just can't do it alone.

What do I specifically need?


Someone with excellent written communications skills who either already knows how to write press releases or can learn to do so.

People to "officially" represent the show on the other Office forums. I've mentioned this in the closing credits since we began, but if there's someone who can sort of plug us, or answer questions, start threads when a new episode is released, etc., that would be awesome.
Again, someone with good written communication skills that can help me with news gathering and e-mail selection for the show.

A position to be named later :)
Someone who knows how to make a killer MySpace or Facebook page for the show. I have done my best with what I can here, but I don't have time to build the sites on these other services. I'd like to, though.
If you're interested, let me know.



Category:
general
-- posted at: 2:27am EDT
Comments[6]
---
Thu, 26 July 2007
In case you were wondering about the "Superfriends" video I was talking about on the podcast, here it is in all of its fabulous glory.
True. True.
p.s. for those of you who have no idea what this is all about, check out this ridiculously detailed
Wikipedia
article.
Category:
general
-- posted at: 1:54am EDT
Comments[1]
---